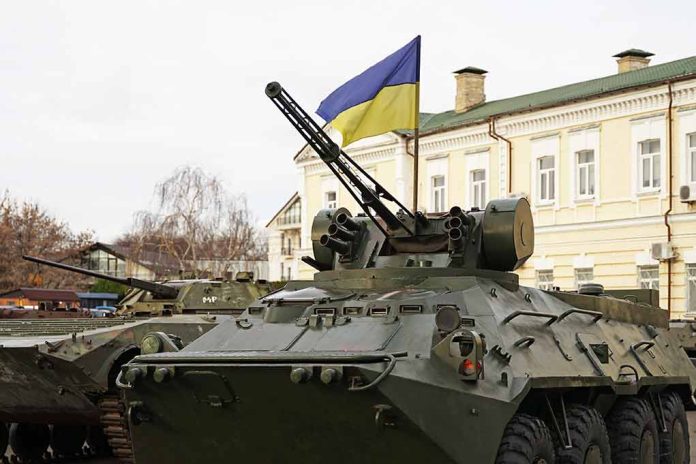 (WatchDogReport.org) – Ukraine's President Volodymyr Zelenskyy named on September 4 people's deputy Rustem Umerov as the country's new Defense Minister. The Ukrainian leader took this step after firing former defense minister Oleksii Reznikov, as he said the country needed a "new approach" in the war with Russia.
During a televised speech in Kyiv, Zelenskyy said that the parliament asked him to make a "personnel decision," which ended in the replacement of Ukraine's defense chief. The Ukrainian president praised Reznikov and cited his more than 550 days of battles against Russian troops. He also explained that the Verkhovna Rada legislature knows Umerov, whom he said doesn't need "any introduction."
Umerov is currently the Ukrainian State Property Fund chairman, whose main goal is to attract investment into the country. Different reports have revealed that the new defense minister has been directly involved in prisoner-of-war exchanges and has even served as one of the main negotiators in the Black Sea Gran Initiative. Umerov has also expressed on different occasions he doesn't believe that the Kremlin will abide by this deal.
As reported by Politico, Zelenskyy's decision to fire Reznikov is a way to convince Ukraine's Western allies that the country is committed to fighting against corruption. The media outlet also pointed out that this move shows that Kyiv is serious about recovering Crimea from Russia's control.
With this announcement, Umerov became the first Crimean Tatar and Muslim to reach such a high post in Ukraine's government. Politico noted that Zelenskyy's officials said that the government is trying to integrate the Crimean Tatar community into the main decisions taken in Kyiv.
During an interview with this media outlet, Mejlis chairman Refat Chubarov said that Umerov has a "strategic vision" and has established international connections in Europe, the United States, Central Asia, and the "Arab world." He also said his appointment will integrate Crimean Tatars into the government's main structures, which will represent a "great responsibility" for the community.
Copyright 2023, WatchDogReport.org