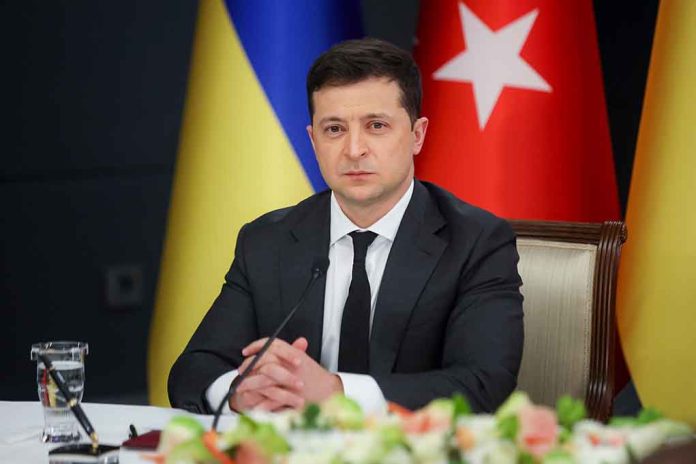 (WatchDogReport.org) – Ukraine's President Volodymyr Zelensky claimed on May 4 that Russian dictator Vladimir Putin must face justice for the numerous crimes committed by the Kremlin during its invasion of Ukraine.
During a public address in The Hague, the Ukrainian leader said that the world wants to see Putin in this city paying for what he has done, as he claimed he should be sentenced for the "criminal actions" in the capital city "of the international law." In addition, Zelensky said he feels confident that Ukraine will win this war and that Putin will eventually face justice in The Hague for the atrocities committed by Russian troops and the death of so many innocent Ukrainians.
In a moment of his speech, the president pushed for the creation of a tribunal whose primary mission would be to prosecute the numerous crimes committed by Russia during the invasion. Zelensky explained that the world shouldn't look for excuses "if we want true justice." He also said the international community shouldn't focus on the flaws in current international law but instead should take courageous actions to improve those standards that already exist in international law.
On March 17th, the International Criminal Court issued arrest warrants for Putin and Kremlin's Presidential Commission for Children's Rights Maria Lvova-Belova. The Russian leader was charged with war crimes, and Lvova-Belova was charged for her alleged role in the illegal deportation of Ukrainian children to Russia.
While numerous figures in the international community applauded the decision to issue arrest warrants against both Russians, some experts said this was pointless. After all, it has always been impossible for the International Criminal Court to prosecute the crime of aggression since it lacks jurisdiction in Russia, as Moscow is not part of the Rome Statute established by this court. Otherwise, Russian military and political leaders could be held accountable for their crimes during the invasion.
Copyright 2023, WatchDogReport.org