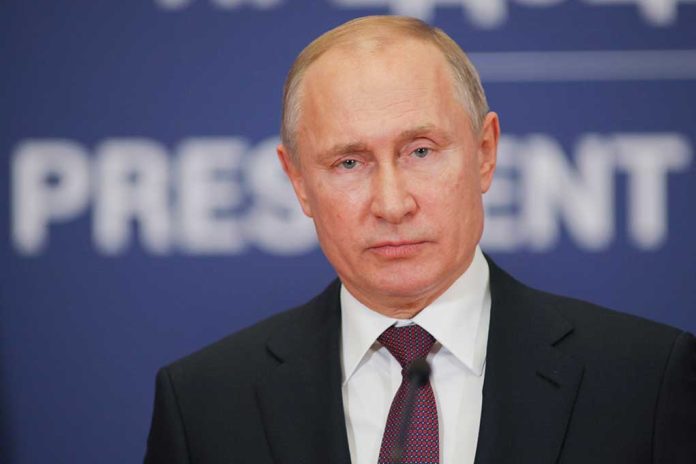 (WatchDogReport.org) – Ukrainian President Volodymyr Zelensky said on Monday that Ukraine will celebrate "Europe Day" on Russia's "Victory Day" every May 9 from now on. Experts point out this is a decision filled with plenty of symbolism as "Victory Day" is when Russians celebrate the end of World War II and the defeat of Germany's Third Reich.
In a statement, Zelensky said that just like it happened 80 years ago, Ukrainian soldiers are fighting "against total evil." He also stated that this mirrors what happened 80 years ago in that his country is fighting not only for its future but for Europe's as well. Zelensky added that precisely as it happened eight decades ago, Ukraine relies on the strength of the Democratic countries and is sure that all of them together will always be part "of a free Europe that will not submit to evil."
The Ukrainian president pointed out that, along with "free Europe," his country will celebrate Europe Day every May 9. He added that the key to peace is to have a united Europe, which Ukraine will be part of, and praised the European countries that have supported Ukrainian troops in their resistance against the Russian invasion.
Over the last few months, the Ukrainian leader has been praising Europe and saying that the war that is taking place in Ukraine represents a battle for the continent's freedom. However, despite these words, he has also pressed for the European Union to include his country as a member state, which many political analysts have described as a political move that is too soon to take.
After all, many believe that European leaders might see the inclusion of Ukraine into the European Union as a provocation against Russia, which could open the door for a diplomatic clash that could eventually affect the European bloc, as some of its nations wouldn't want to engage in this feud against Moscow.
Copyright 2023, WatchDogReport.org