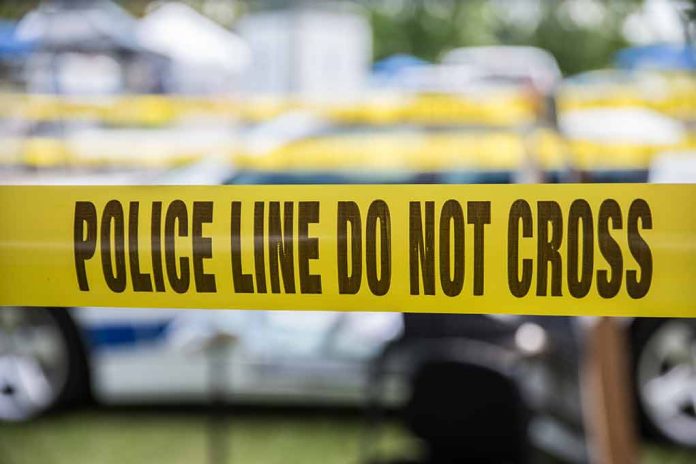 (WatchDogReport.org) – Before daylight on the morning of September 16th, the police and fire departments in Shawnee, Kansas, responded to a disturbance and a house fire on Goode Dr. Firefighters quickly extinguished a fire in the home's basement. Six victims were located inside the house, all said to have "laceration injuries" of some degree. The victims were identified as the wife and children of Matthew Lee Richards, who was also at the scene. All seven individuals were transported to the hospital for treatment.
Forty-one-year-old Richards is accused of trying to stab his wife and children before attempting to burn the family home. Richards has held the position of youth pastor at Crossroads Christian Church in Shawnee since 2016. According to the online church directory, Richards is a "big kid" and enjoys teaching children about Jesus.
Richards and his wife Stephanie have been married since 2003 and share five children, the oldest being 19 years of age. Richards faces five charges of attempted murder along with one charge of attempted arson.
The accused made his first court appearance on Monday, September 18. During the proceedings, Richards appeared defeated and held his head low. He did not enter a plea. A public defender will be assigned to represent him.
The senior Pastor at Crossroads Christian Church, Kurt Witten, spoke with reporters at FOX4. Witten expressed how shocked the "church family" has been since learning about Richard's evil actions towards his family. Witten called the incident a "tragedy" and said many church members are "hurting" along with the victims and recognized the "long and painful journey" that lies ahead of the Richards family.
Stephanie Richards and two of the children are still hospitalized. The 19-year-old and two of the younger children have been released. If this attack had a motive, authorities have not yet shared the information with the public.
In court documents, the state alleges the attack was premeditated.
Copyright 2023, WatchDogReport.org