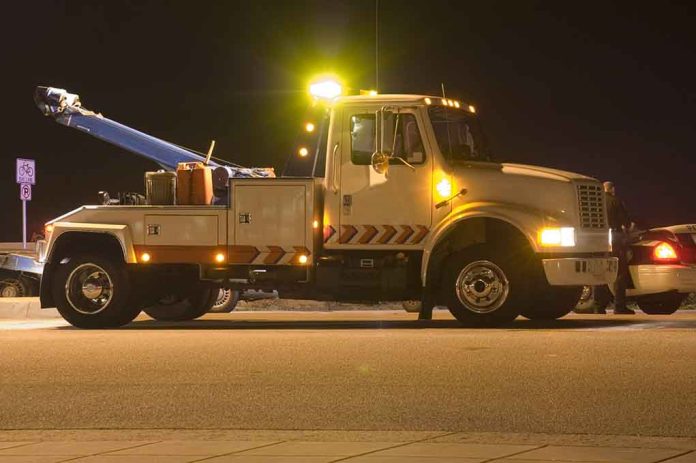 (WatchDogReport.org) – Three young children were recently found inside a vehicle that had been towed from a private parking lot for parking illegally. Corky's Towing service in Minneapolis responded to a call from a security guard about an illegally parked vehicle on Sunday, August 27, just after 3 a.m. The vehicle was taken to the tow lot, where an employee located the children hiding under a blanket. All three children were under the age of 5.
The tow driver claims the children were not seen inside the vehicle before it was towed due to the windows being heavily tinted. An employee at Corky's Towing called the police once the children were discovered.
The mother of the children reportedly called the towing service after she realized her vehicle had been taken with the children still inside. She claims she was only parked there long enough to run a quick errand.
The children were returned to their mother after emergency responders evaluated them and found them to be unharmed. A police report for child neglect was filed, and child protective services for Hennepin County were notified.
A similar incident occurred in New Orleans eight years ago. In 2015, a tow truck driver found three young children in an SUV that had been towed for parking illegally at an apartment complex. Phillip Spencer, the driver, says the windows on the SUV were tinted, so he didn't see the children inside until after the vehicle had been moved. Spencer called the police as soon as he discovered the children.
The police and the children's mother responded and became angry with Spencer. The driver claims one officer accused him of being negligent and mentioned the possibility of being charged with kidnapping.
Spencer said he was glad the kids were returned safely to their mother, but he was displeased with how the police handled the situation. Child Protective Services contacted Spencer for an interview after the incident.
Copyright 2023, WatchDogReport.org