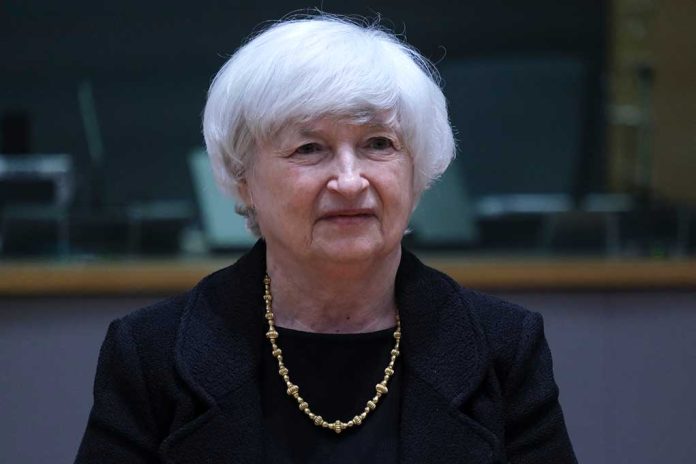 (WatchDogReport.org) – US Treasury Secretary Janet Yellen wrote in a Monday letter to congressional leaders that lawmakers have until June 1st to raise the country's debt ceiling. She explained she's expecting the United States to be officially unable to pay its outstanding obligations as early as June 1st, which ramps up pressure on the White House and the Republican-majority House to reach a final agreement.
Initially, the secretary informed legislators that it was doubtful the federal government would use up all of the supposedly unusual procedures it has been employing to keep up with bill payments before early June. According to Yellen, who cited recent tax revenues, the deadline is anticipated to arrive earlier than expected.
On Monday, the Congressional Budget Office (CBO) also warned that the United States faces "a significantly greater risk" that the Treasury doesn't have enough funds in early June, as April revenues were lower than expected. CBO chief Phillip Swagel said that receipts from all income tax payments processed last month were less than the latest baseline budget projections anticipated. He also said the CBO expects the Internal Revenue Service to finish processing tax returns faster than last year, following some years of instability because of the pandemic.
Experts believe this is excellent news as the timetable provides legislators enough time to work on a deal with President Biden and solve this problem. However, Democratic lawmakers criticized Republicans right after Yellen's words. One was Montana Senator Jon Tester, who said there wasn't time to waste and that Republicans needed to "get this figured out."
On the other hand, some Republicans blasted President Biden. One of these was Texas Senator John Cornyn, who claimed that Yellen's words give the US commander-in-chief more information so he could finally "get off the couch" and talk to House Speaker and Texas Republican Kevin McCarthy to work a deal.
Copyright 2023, WatchDogReport.org