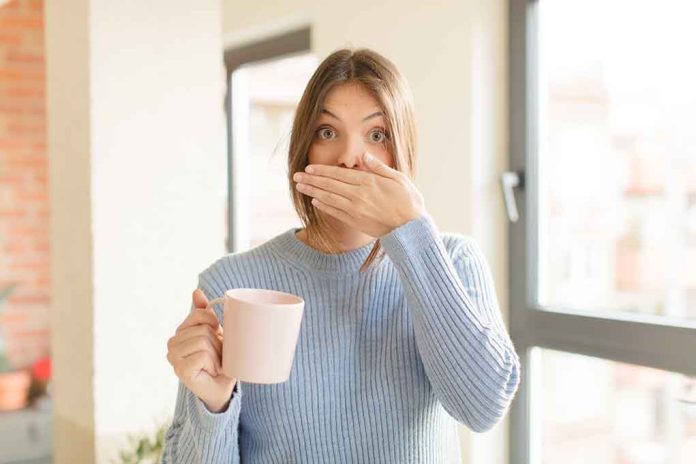 (WatchDogReport.org) – According to a Fox News report, US Treasury Secretary Janet Yellen broke all protocols while bowing to a Chinese regime official during her China trip. Videos showed Yellen approaching the Chinese Vice Premier He Lifeng and bowing multiple times while shaking his hand. The videos became viral, prompting numerous reactions from social media users, media outlets, and US political leaders.
Former White House staffer Bradley Blakeman was among the first to react to Yellen's bow. During an interview with the New York Post, he explained that an American official never bows to anyone. Blakeman, who worked during the George W. Bush administration, told the Post that the Chinese regime would exploit Yellen's gesture to make her look inferior.
On his Twitter account, writer James Lacy joked that the secretary's video won't help the "US stock market." He also implied that Yellen is the greatest example of the United States irrational approach toward Beijing. Lacy explained that Washington should meet with the Chinese regime "side half-way" and make joint efforts with Beijing to maintain the deal reached in Bali.
Another person who blasted Yellen on Twitter was writer Max Murray, who accused her of forgetting she was breaking all protocols as a White House official. He added that the moment was humiliating as Lifeng didn't respond similarly.
Pushing back against these comments, Yellen claimed she will always defend the United States' actions to protect national security. She pointed out that many could disagree with these actions, but this shouldn't lead to "misunderstandings."
The secretary noted that the most common misunderstanding relates to a lack of communication, which could lead to dangerous scenarios. She explained one of these is a significant deterioration in the "financial relationship" between the United States and China.
Copyright 2023, WatchDogReport.org