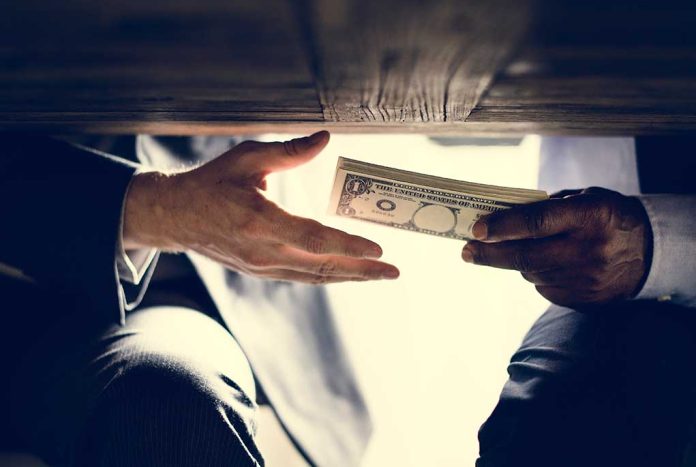 $12 MILLION In Hush Money Reported By Investigators!
(WatchDogReport.org) – Vince McMahon is very well known in the entertainment industry for having developed World Wrestling Entertainment (WWE) into the powerhouse it is today. Over the years, there have been several scandals involving the organization, but its popularity has kept the company and its talent from suffering too much blowback. However, a new scandal shows that there was much more going on behind the scenes over the past 16 years than anyone realized.
Report Reveals All?
On June 8, The Wall Street Journal published a damning report about Vince McMahon, the once-CEO, alleging he was not only involved with several women in the company, but also paid them hush money to keep quiet about incidences of sexual misconduct and infidelity. Initially, it was one woman, but the investigation has since uncovered others. The company's chief has been married to Linda McMahon, a former politician, since 1966.
Multiple Incidences of Infidelity
The hush-money payments added up to approximately $12 million, per the report. The largest payout was $7.5 million in 2018, which was paid to a former talent who McMahon allegedly coerced into sexual acts and demoted then released her when she refused to give in to his advances. A paralegal who reportedly engaged in an affair with the former chief received approximately $3 million, while two others received around $1 million each to keep quiet. Each of the four women involved in this alleged misconduct was asked to sign non-disclosure agreements that prevent them from talking about their experiences or sharing explicit photos McMahon sent to them.
This isn't McMahon's only brush with alleged misconduct. In 2006, a tanning salon employee in Boca Raton, Florida, accused him of forcibly touching her, but prosecutors refused to press charges, citing a lack of evidence. In 2001, he admitted to extramarital affairs, but claimed he had stopped after realizing the impact they were having.
McMahon Steps Down
McMahon stepped down on June 17, two days after The Wall Street Journal published an initial report of a $3-million payment to the aforementioned paralegal. While he still oversees the creative department, his daughter Stephanie McMahon replaced him as the chair of the company pending the outcome. If the board finds that he engaged in sexual misconduct, he may be forced into retirement. According to reports, McMahon's payments were not made with company money.
There's also an investigation into whether John Laurinaitis engaged in an extramarital affair, the same paralegal McMahon was involved with. He has since been placed on administrative leave and some speculate he will not return to the organization following the investigation. Laurinaitis is currently married to Kathy Colace, mother to the Hall of Fame Bella Twins.
Do you think Vince McMahon should be allowed to reclaim his position as WWE's CEO?
Copyright 2022, WatchDogReport.org