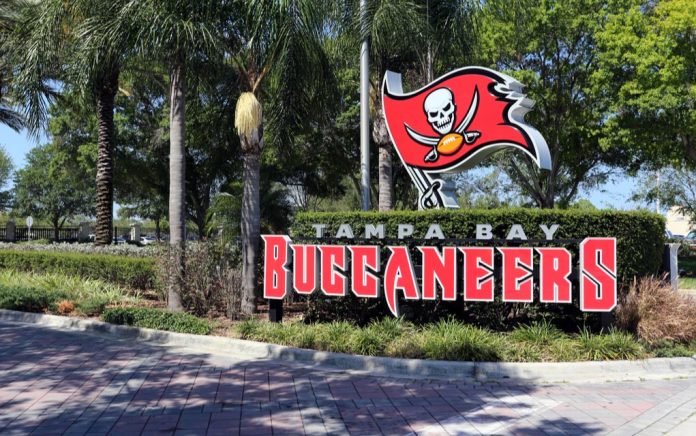 (WatchDogReport.org) – At one time or another, most Americans have dialed the wrong number or sent a text to the wrong person. One such text from a Michigan school's student led to an unexpected video call from a team of champions.
Vinny Tartaglia, a basketball player for Notre Dame Preparatory School, told WDIV-TV that he was adding people to a group chat when he accidentally messed up inputting a phone number. He received a text back from a person who asked if the text was intentional and inquired if the students knew who he was. The mystery person told them that he was Tampa Bay Buccaneers cornerback Sean Murphy-Bunting, a Michigan native.
The students didn't believe they were really speaking to Murphy-Bunting, even after he sent a selfie. That prompted the player to Facetime the kids, proving he was in the Buccaneers' locker room. He showed them some of his teammates, including Gronk, Richard Sharman, and Mike Evans.
Apparently at that point SMB hands his phone to @_fournette who proceeds to walk around the locker room and introduce the boys to @MikeEvans13_ , @RobGronkowski, @RSherman_25, etc… pic.twitter.com/nd9aR2RgrT

— P. Jason Whalen (@pjwhalen16) November 24, 2021
According to Nate Seaman, another student, they all asked: "Where's the GOAT?" Then, they saw him: Quarterback Tom Brady, the greatest of all time.
Seaman said the students were all incredibly grateful to the defending Super Bowl champions. Murphy-Bunting could have just removed himself from the chat but instead, he decided to surprise some fellow athletes and made their day.
Copyright 2021, WatchDogReport.org