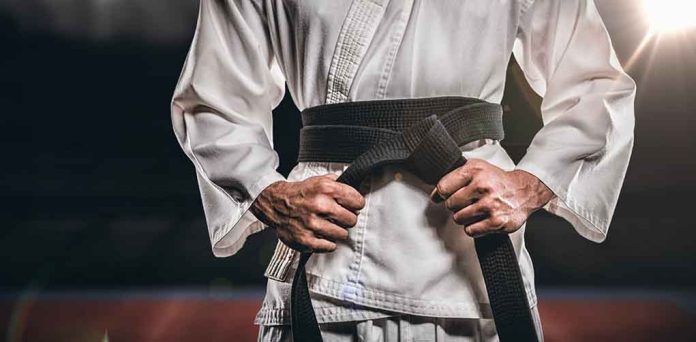 (WatchDogReport.org) – In 2013, World Taekwondo presented Russian President Vladimir Putin with an honorary black belt in the sport of Taekwondo. On February 27, the organization announced it was stripping the ruthless leader of the privilege due to his "brutal attacks on innocent lives" in the country of Ukraine. In addition, the international federation stated it would no longer display the Russian or Belarusian flags nor play their anthems at any upcoming events.
The organization publicly condemned Putin and his actions.
World Taekwondo strongly condemns the brutal attacks on innocent lives in Ukraine, which go against the World Taekwondo vision of "Peace is More Precious than Triumph" and the World Taekwondo values of respect and tolerance.#PeaceIsMorePreciousThanTriumphhttps://t.co/nVTdxDdl2I

— World Taekwondo (@worldtaekwondo) February 28, 2022
Taekwondo is a form of Korean martial arts that encompasses not only the physical act of fighting, but is a discipline that helps to grow the spirit and enhance life through training. Considering Putin's unprovoked attack on Ukraine, the federation felt he did not align with the message of tolerance and respect. World Taekwondo called for an end to the war.
The International Judo Federation (IJF) also announced the Russian leader's removal as its honorary president due to the ongoing war, and it's not alone. The Internation Olympic Committee (IOC) called for other sports to follow suit and ban Russian and Belarusian athletes.
World Taekwondo honorary black belts still include former Presidents Barack Obama and Donald Trump. Do you think the organizations made the right choice?
Copyright 2022, WatchDogReport.org