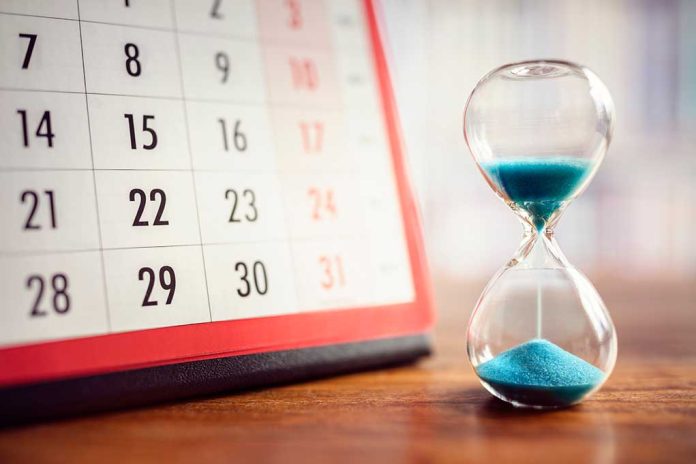 Just "10 Weeks" Left Before Disaster – Get Ready
(WatchDogReport.org) – The world's wheat reserves are dwindling, and tens of millions of people are on the verge of a serious food crisis. An expert briefing before the United Nations Security Council (UNSC) revealed the disturbing news that the Russia-Ukraine war was the icing on a cake that's been baking for quite some time.
How It Happened
Sara Menker, CEO of Gro Intelligence, a company specializing in global agriculture and climate analytics, says the war in Europe has a lot to do with dwindling wheat supplies, but that it was already an issue before the conflict began. Menker says the problems with wheat, as well as several other grain stores, began before the pandemic. The weaknesses in the supply chain, highlighted by COVID-19-related disruptions, continue to pose challenges.
Menker made it clear that even if the war ended tomorrow, global food insecurity issues aren't going away anytime soon. She believes a concerted effort to solve the problem is necessary. With grain levels the worst ever recorded, access to fertilizer diminished, and droughts across the planet, restoring the grain supply may prove difficult.
More Than Just Shortages
Menker also discusses the increase in food prices and the effect on global food insecurity; 400 million additional people find themselves in trouble simply because of the increase in cost. In perspective, it took the Chinese government 20 years to lift that number of people out of poverty. Menker concludes that the current crisis has effectively undone that progress.
Some countries have seen 3-5% drops in the gross domestic product (GDP) over the issue. Countries feeling the effects most are in remote and impoverished areas of North Africa, the Middle East, Central and West Asia, and the Horn of Africa. Menker made it clear that the world stands at risk of immense human suffering and economic damage.
The effects aren't only felt in second and third-world nations. Menker points out that in America, the price of a consumption-weighted basket of food, or a grocery basket, is twice as expensive now than in 2020. On that statistic alone, Menker made it clear that the crisis isn't something any one country will be able to solve, either for itself or for others. It will take a global, concerted effort to face the challenges ahead.
Where Do We Go From Here?
Menker believes there are positive approaches to the problem, but it will take time and effort. The global community will need to come together to prioritize feeding its people. With a coordinated global response and an end to the "to each his own" way of thinking, the world may just have what it takes to ease the crisis and find a solution that works for everyone.
Copyright 2022, WatchDogReport.org