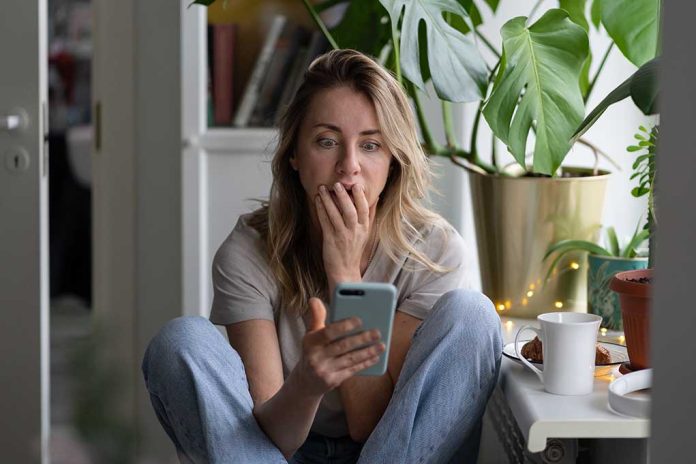 (WatchDogReport.org) – Witches have reportedly been caught on a trail camera eating the carcass of a white-tailed deer.
36-year-old Corinea Stanhope, a nurse and nature lover from Powell River, British Columbia, caught two women on a trail camera allegedly performing a carcass-eating ritual. Stanhope told reporters that happening upon the ritual footage had "really freaked" her family out.
Stanhope and her grandfather had put up the trail camera hoping they could catch a glimpse of a few animals. They were able to film a bobcat and were happy to see that on their camera.
However, Stanhope's grandfather was horrified when he checked the camera at night to find two barely dressed women devouring a dead deer. The women showed up approximately 10 minutes after sunset to eat parts of the dead deer.
A series of responses to the report online made light of the situation, saying that Wiccans should do "as they please " as long as they didn't hurt anyone else. Some questioned whether the video had captured a clip of "the Kardashians," while others debated the normalized practice of witches over the years. The online debate also speculated on whether the footage was staged. The so-called witches were spotted wearing wigs as they carried out the alleged ritual.
In the footage, she could see the two women bringing the deer's hoof up to their mouths in such a way that she wasn't sure if they were "kissing" it, "smelling" it, or attempting to eat it. In any case, Stanhope was affronted because the carcass was rotting, and she wondered about all the bacteria that might be on the rotting body.
Stanhope said she had feared for the safety of her horses following the bizarre incident. The nurse stated that she had wondered about her horses being spooked often at night but had thought they were "imagining things." Now she believes that her horses are being scared by legitimate strange occurrences.
Copyright 2023, WatchDogReport.org