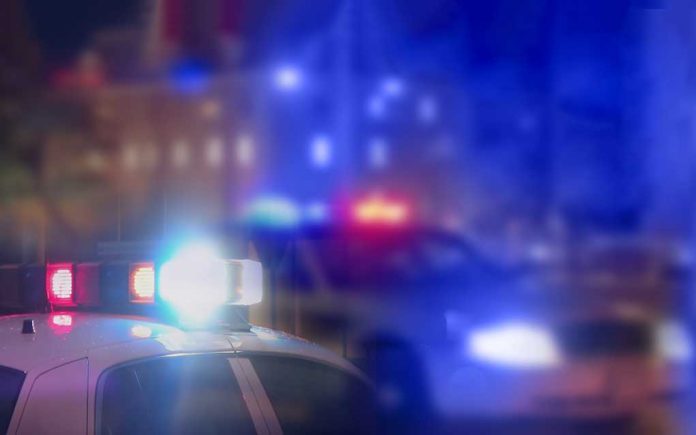 (WatchDogReport.org) – In the early morning hours of July 1, 2023, emergency personnel in Daytona Beach responded to a report of a fire at a residence on Clark Street. First responders found a mound of clothing on fire at the top of the stairs. A search of the home was performed after the fire was extinguished, and a subject was found lying unresponsive on the second floor. The person was pronounced dead by paramedics.
The deceased was identified as 75-year-old Michael Cerasoli, who was found to have blunt force trauma to the back of his head and multiple stab wounds. After questioning the landlord, police discovered that Cerasoli lived in the home with a female roommate, 35-year-old Nichole Maks. A knife and two cell phones were also discovered at the scene, along with blood spatter indicative of a struggle. One of the cell phones belonged to Maks, making her a person of interest in the investigation.
Just over one month later, on Saturday, August 5, 2023, Maks was located by police near a restaurant in Holly Hill. The suspect was wearing no shoes, had blood spatter on her clothing and feet, and was seen dropping a knife and hammer to the ground.
When police questioned Maks, she lied about her relationship with Cerasoli, stating she had been homeless for several years and did not know the victim. However, her story changed more than once, and she was taken into custody after admitting she lived with the victim.
Police were conducting a post-arrest interview when Maks refused to answer their questions. After Maks was informed a DNA sample would be taken, she asked for a Diet Mountain Dew, which she proceeded to pour over her hair and body to destroy any DNA evidence on her person. A struggle with officers ensued. She was charged with tampering with evidence and resisting arrest with violence.
Maks' attempt to destroy DNA was unsuccessful. Her DNA was a match to that found on the knife located at the scene.
Copyright 2023, WatchDogReport.org