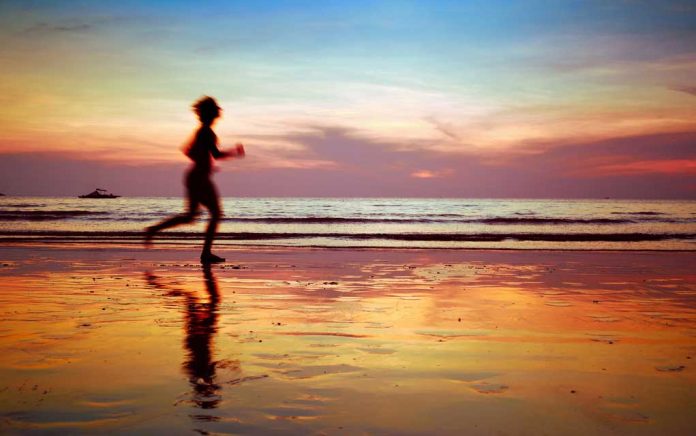 (WatchDogReport.org) – COVID-19 was difficult for people all over the world. Not only did businesses close down and a lot of people fall ill, but those who were under lockdowns struggled to find things to do. For one woman, her pandemic coping mechanism helped her set a new Guinness World record.
In the spring of 2020, the Italian government issued a stay-at-home order in the country. At the time, the nation was being ravaged by the virus. Alyssa Clark and her husband were stationed in the country with the US military when the directive was handed down. The couple struggled to find activities to fill their days, and the marathons Alyssa trained for were canceled. That's when she decided to start running marathon distances.
At first, Alyssa planned to just run during the initial 14-day lockdown, but it was quickly extended. Like Forrest Gump, she kept on running. When she hit day 25 or 30, she said she wondered what the record was. She found out it was 61 days, she was already about halfway there. She then ran 95 consecutive marathon distances before deciding not to finish the 96th run.
Hats off to Alyssa Amos Clark '15 who completed 95 marathons in 95 days, becoming the Guinness World Record holder for the most consecutive days to run a marathon distance. https://t.co/6p00OA9dww @todayshow @GWR

— Williams College (@WilliamsCollege) August 20, 2021
According to Alyssa, she wanted to reach 100 days, but on day 95 she learned she had COVID-19. At the same time, she was preparing to move back to America and she told Williams Record it was just too difficult to continue. In June 2021, more than a year after her first run, she received news that she'd broken the record for the Guinness World Records. She said that while she's proud of the record, she hopes someone breaks it soon.
Copyright 2021, WatchDogReport.org