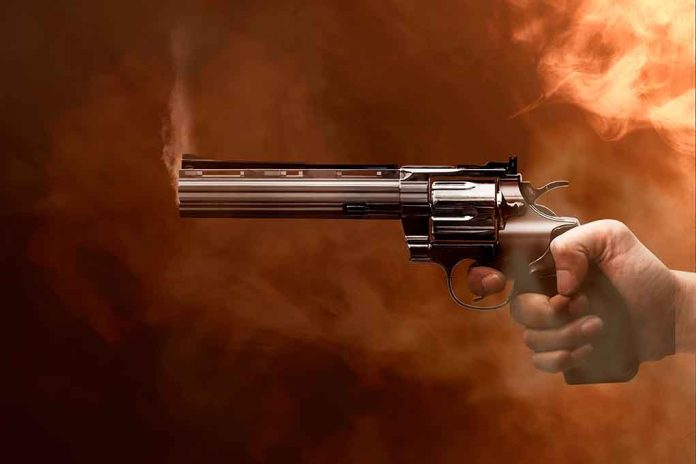 (WatchDogReport.org) – A line from a play by William Congreve, written in 1697, has given the world the idiom "Hell hath no fury like a woman scorned." Apparently, stealing one's car is just as bad. Authorities allege that Demesha Coleman, a 35-year-old resident of Spanish Lake, Missouri, went searching for her stolen Hyundai Tucson. When she found it at a St. Louis area gas station, she opened fire, hitting three men.
Missouri woman tracks down stolen car, kills 2 men at gas station, police say https://t.co/TTjLRkw38e

— FOX 12 Oregon (@fox12oregon) December 26, 2022
Of the men Coleman believed were responsible for the theft of her car, two of them died, while the third survived being struck in the head. Online court records for St. Louis County show she is being held without bond and has been charged with two counts of first-degree murder, first-degree assault, and three counts of armed criminal action.
Video from a surveillance camera shows Coleman approaching the passenger side of the car with her gun raised; she then opened the front door and began firing, initiating a shootout, according to police. Detectives also claim an armed man came up to the other side of the Tucson. They have not identified him nor indicated whether or not he is facing charges.
A recent TikTok video showing shows how Hyundai (like Coleman's car) and Kia automobiles can be quickly stolen with nothing but a screwdriver and any USB cable. Several class action lawsuits have been filed against the companies for failing to adequately make changes to prevent this.
Copyright 2022, WatchDogReport.org