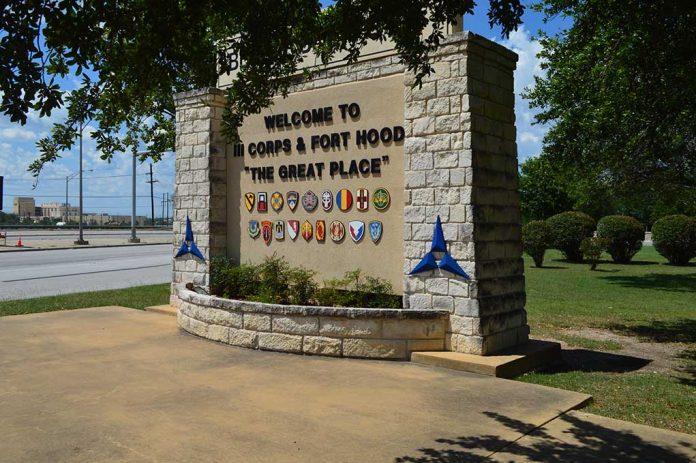 U.S. Military Base COMPROMISED – This Woman Is Responsible!
(WatchDogReport.org) – An Army veteran with a criminal history stands convicted of stealing $2.1 million worth of military gear from Fort Hood, Texas. Jessica Elaintrell Smith, 30, will spend up to 18 months in federal prison for her role in a scheme that landed some extremely sophisticated items for sale on a popular internet marketplace. Smith was working as an Army supply specialist at the base at the time of the crimes.
During a remote hearing on Tuesday afternoon, Jessica Elaintrell Smith, 30, was sentenced by U.S. District Judge Drew Tipton to 18 months in prison, followed by two years of probation. Tipton ordered that Smith pay nearly $1.3 million as restitution to the U.S. Army. pic.twitter.com/Kc417Kzblk

— HJ (Hank) Ellison (@hjtherealj) August 5, 2022
All told, Smith and her accomplice, Nathan Nichols, who has already pleaded guilty and awaits sentencing in October, broke into 17 storage containers, stealing 137 items. Along with 60 radios and 72 scopes, the theft included night-vision devices and a pair of transmitters and receivers. Investigators tracked the crooks down when they matched the serial numbers of high-ticket items listed on eBay with stolen items from the base.
Police used cell phone data, surveillance footage, and a third defendant trying to flip on the other two, possibly for a lighter sentence. Brandon Dominic Brown, a contractor at the base, pleaded not guilty and will presumably stand trial.
The Killeen Daily Herald reports that the defendant showed remorse during the sentencing phase, asking for forgiveness and a chance to pay her debt and start a new life. Her words were aimed at her family, friends, government, and former unit.
Copyright 2022, WatchDogReport.org