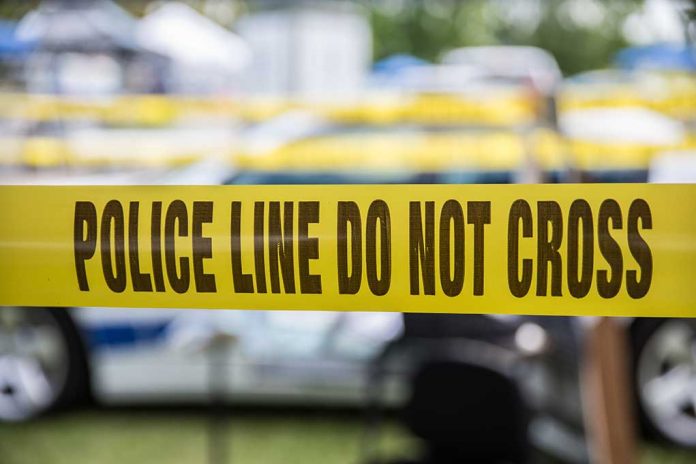 (WatchDogReport.org) – A 16-month-old girl perished in her home after being left alone while her mother was on vacation. The mother, 31-year-old Kristel Candelario, left her daughter, Jailyn, home alone while she went on vacation to Detroit and Puerto Rico. When Candelario returned home on June 16th after being away for 10 days, she discovered Jailyn to be "extremely dehydrated" and called Police. When officers from the Cleveland Police Department arrived, they found the toddler unresponsive. EMS responded and pronounced the toddler dead.
Officers found no evidence of physical trauma to the toddler, but the conditions of the child's play-pen area were deplorable. The play-pen where Jailyn had been confined for 10 days was filled with multiple blankets soiled with urine and feces. The Medical Examiner's Office for Cuyahoga County, Ohio, will conduct a thorough autopsy to determine the child's exact cause of death.
Candelario admitted to investigators, through an interpreter, that she left Jailyn unattended in the home while she was gone. She has been charged with murder in the death of her child. Candelario is being held in the Cuyahoga County jail. The bond has been set at $1 million. She is not due again in court until June 28th.
Neighbors were shocked and distraught over Jailyn's death and believed this could have been prevented. Multiple individuals commented that they'd previously watched over Jailyn for Candelario and wished they had been asked to do so in this instance. Candelario's reasons for not arranging care for Jailyn are not known. Area residents also stated that Candelario had left Jailyn home alone on multiple occasions, even after they pleaded with her to ask for help. Jailyn is remembered by her community as a joyful and curious baby and will be missed by all that knew her.
Copyright 2023, WatchDogReport.org