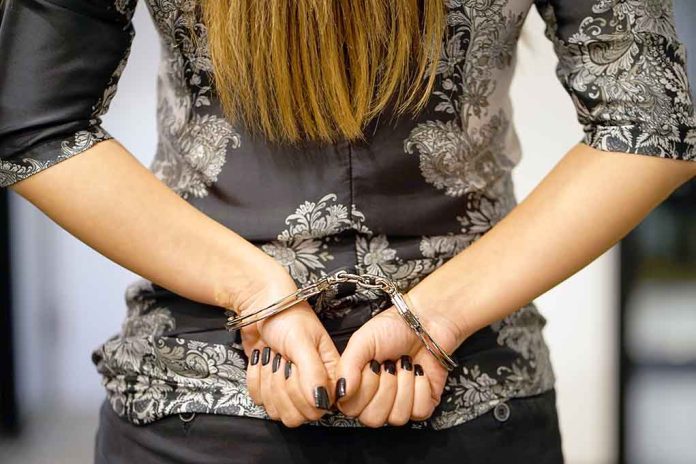 Assassination THREAT – Insane Plot Revealed!
(WatchDogReport.org) – Threatening a sitting federal judge or a president of the United States, past or present, will make you the center of attention, but not in a good way. Tiffani Shea Gish of Houston, Texas, has discovered that fact of life the hard way, even if her intent wasn't exactly what her words said.
The DOJ has charged a Texas woman, Tiffani Shea Gish with influencing a federal official by threat and interstate communications with a threat to kidnap or injure after she left a series of threatening voicemails for U.S. District Judge Aileen Cannon https://t.co/gZ6DX8BjH4 pic.twitter.com/1JySRhPDpL

— Reuters Legal (@ReutersLegal) September 12, 2022
According to documents filed by the FBI and the Department of Justice (DOJ) in federal court, Ms. Gish left a series of voicemail messages for Judge Aileen Cannon, who is overseeing the case involving a special master regarding the documents seized from former President Donald Trump's home. The affidavit filed provides a partial transcript of those recordings where she allegedly said things such as "[Trump's] marked for assassination and so are you."
Gish is apparently known to the FBI and the Secret Service for alleged prior threats against Trump and former Secretary of State Hillary Clinton. She had claimed at times to be a CIA agent, a Navy SEAL, and an Army Ranger, according to the government motion for a competency examination.
Gish was ordered detained by Magistrate Judge Peter Bray, who is concerned about her conduct, saying she "appears to suffer" from mental illness, "including paranoia and delusions."
Copyright 2022, WatchDogReport.org