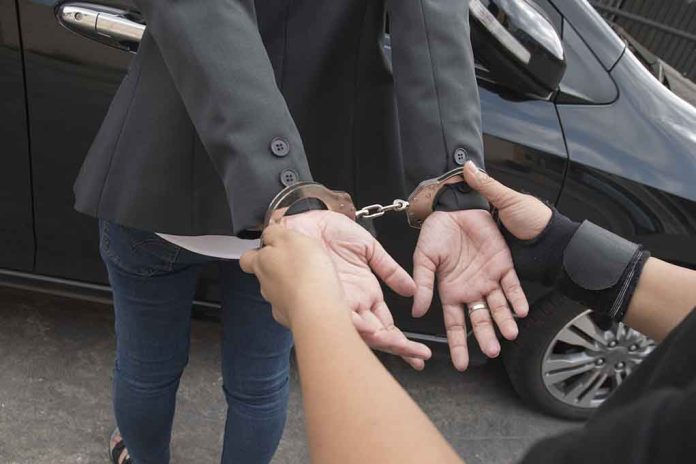 (WatchDogReport.org) – It would be hard to imagine one's emotions and thoughts in the split-second after witnessing an adult pushing a young child onto the tracks while waiting for a train to arrive at the station. But that is exactly what video shows happened in Portland, Oregon, when a woman, alleged to be Brianna Lace Workman, sprang up from her seat and sent a three-year-old girl tumbling face-first over the edge of the platform.
Woman arrested after toddler, 3, pushed 'face first' onto train tracks https://t.co/KimRbUuYcj

— Daily Mail Online (@MailOnline) January 2, 2023
Multnomah County District Attorney (DA) Mike Schmidt announced in a press release that Workman, 32, was arraigned on several felony and misdemeanor counts for her alleged actions on the evening of Wednesday, December 28. The woman, who is believed to be homeless, has been charged with attempted assault in the first degree and assault in the third degree, among several others.
The DA's announcement makes clear that Oregon law allows the defendant to be held without bail on at least one of the charges. The young girl reportedly had a severe headache and a red mark on her face but was otherwise unharmed.
Sadly, these types of incidents happen all too frequently.
In the early weeks of 2022, Michelle Go was killed after being shoved onto the tracks of a Manhattan subway station, just as a train was arriving, by a homeless and mentally unstable man, 61-year-old Martial Simon (some news reports have the name as Simon Martial). He has been deemed mentally unfit to stand trial and has been in the custody of the New York City Department of Mental Health and Hygiene since his first court appearance.
In mid-October, security footage caught a man sprinting across a Queens subway station, and after assuming the position reminiscent of an NFL linebacker hitting a tackling sled, he sent a man flying onto the rails. The victim, fortunately, survived relatively unscathed. Lamale McRae, 41, has been charged with attempted murder by the Queens County District Attorney in the attack.
Copyright 2023, WatchDogReport.org