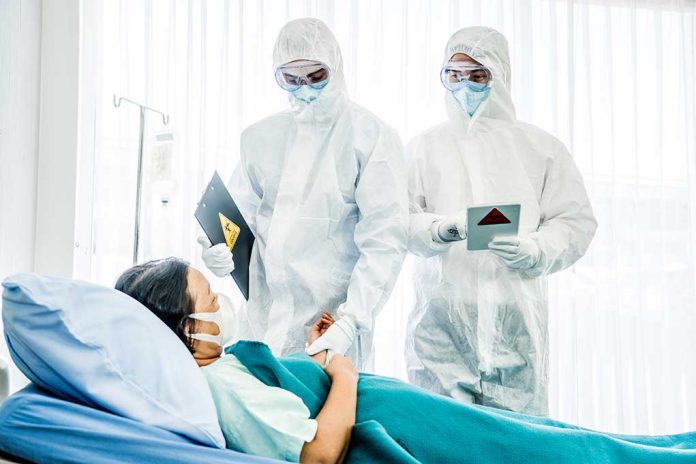 This COVID Side Effect Is Disappearing!
(WatchDogReport.org) – Many individuals infected with the coronavirus experience long or post-COVID conditions (PCC). The Centers for Disease Control and Prevention (CDC) reported symptoms associated with this affliction could last anywhere from days to months. On the plus side, a newly-published study revealed a decline in symptoms in newer COVID-19 variants.
On May 3, the Otolaryngology-Head and Neck Surgery Journal published the results of a 13-month study of alterations in a person's sense of taste and smell (chemosensory changes) experienced by individuals infected with COVID-19.
Using a database of more than 3.6 million patients with COVID-19, the researchers found 616,318 who met the requisites for inclusion in the study. The team found that people infected with recent COVID variants experience a "significantly lower risk" of developing a loss of taste and smell.
People infected with the COVID-19 omicron variant are significantly less likely to develop smell and taste loss compared to those infected by delta and earlier COVID-19 variants, according to @VCUHealth research. https://t.co/Xklq2yvQQ8

— VCU News Center (@VCUnews) May 11, 2022
According to the study, the rate of people experiencing chemosensory changes totaled 50% for the Alpha variant, 44% for Delta, and only 17% for Omicron, the dominant variant of concern in the US.
Dr. Daniel Coelho, the lead study author, noted that the study encompasses much more than the ability to "enjoy a fine bottle of wine again." Instead, it's about enjoying a satisfying overall sense of mental and emotional well-being. For example, the team's research showed that more than half of the individuals suffering from chemosensory changes "reported feeling depressed." Additionally, patients experiencing loss of smell had an elevated rate of dementia.
Did you or someone you know have COVID? Did they suffer from a lack of taste or smell?
Copyright 2022, WatchDogReport.org