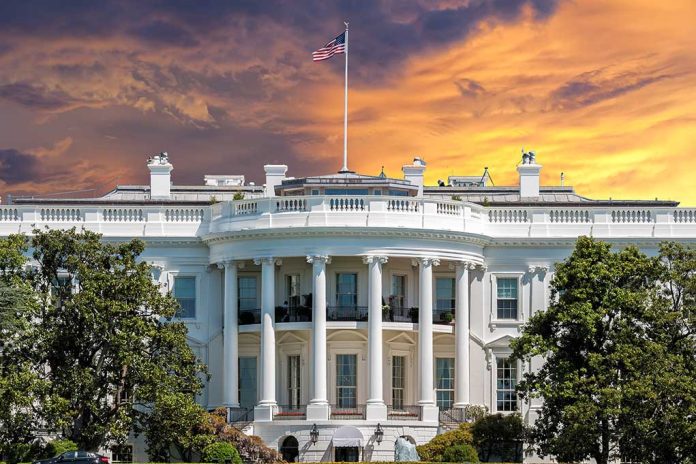 (WatchDogReport.org) – The situation in Afghanistan is completely out of control. On August 26, a suicide bomber outside of the airport killed more than a dozen American soldiers and at least 60 desperate Afghans who were trying to flee the country. Allegedly, the bomber belonged to ISIS-K, an offshoot of the terrorist organization ISIS. President Joe Biden continues to insist on the complete withdrawal of troops by his arbitrary deadline, even as world leaders and lawmakers call on him to extend it.
As the crisis continues, the 2020 midterm elections draw closer. Republicans are hoping they'll be able to take the majority back in both chambers, stopping Biden's policies in their tracks. The disastrous Afghanistan withdrawal may make that easier.
Afghanistan Crisis Explained
In July, President Joe Biden said American troops would completely withdraw from Afghanistan by August 31. Former President Donald Trump made the decision to leave the Middle Eastern country last year when he negotiated with the Taliban to have all US troops out by May 1. When Biden took over, he extended that date.
In the months leading up to the new deadline, Biden's team reportedly ignored intelligence information alerting them that the Afghan military was not ready to take over. Meanwhile, the administration told the American people the exact opposite. As they started to pull troops out of the country, the Taliban began capturing cities. It all came to a head when the terrorist organization took control of Kabul after Afghan President Ashraf Ghani fled.
Widespread Criticism
Bipartisan lawmakers from both parties are criticizing Biden's refusal to push the date back again to ensure all Americans and Special Immigrant Visa applicants (SIVs) get out of the country safely. According to reports, political analysts believe his refusal and the absolute disaster created already could cost the Democratic Party big time in the 2022 midterms.
Currently, Democrats hold a very slim majority in both the House and Senate, so they can't afford to lose any seats. Republican Tom Norton, a veteran and congressional candidate, told One America News (OAN) he believes Americans will remember how poorly Biden handled the withdrawal when they head to the polls next year.
August 26, FiveThirtyEight reported Biden's average approval rating is at 47.5% with a disapproval rating of 46.9%. As more Americans express their disapproval of the president, it will become harder for Democratic lawmakers to hold on to their seats.
It's entirely possible there could be a red wave next year.
Copyright 2021, WatchDogReport.org