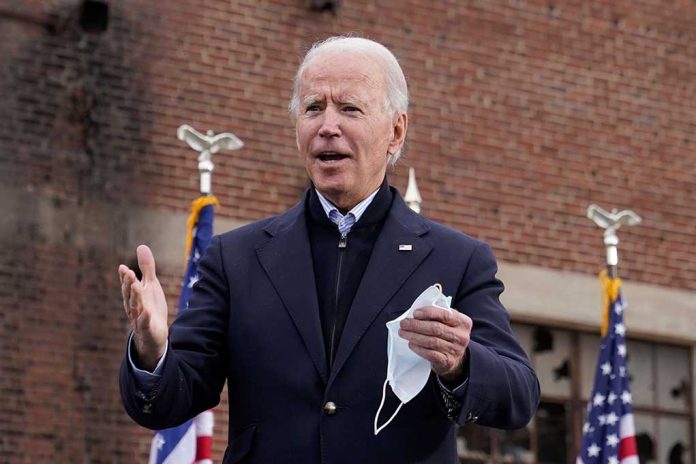 (WatchDogReport.org) – One of the biggest issues for families during the pandemic has been their ability to pay rent. The federal government responded to that need by providing millions of dollars in rental relief to cities and states. Now, President Joe Biden's administration wants to shuffle the unused money around to help the areas with the greatest need.
According to a November 29 Wall Street Journal report, the Treasury Department will start redirecting rental assistance money from states and cities that have not used most of the money to areas facing a backlog of financial assistance requests. Officials couldn't tell reporters where exactly the money is going, but the administration will likely focus on the states with the largest populations like Texas, New York, and California. Additionally, most of the shuffling will be between cities within the same state rather than state-to-state. About $30 billion in funds will be redirected.
The Treasury Department is redirecting rental-assistance money from some states and localities that haven't used the bulk of their funds to others facing backlogs of aid requests, according to administration officials https://t.co/NgZG5xXrDN

— Real Time Economics (@WSJecon) November 30, 2021
Some states have had to stop accepting requests for help because they ran out of money, including Texas. Meanwhile, in New York, the state has almost run out of funding. Officials in Atlanta, Georgia are also no longer taking applications.
The money is meant to help people avoid eviction. Now that the federal eviction moratorium has run out, assistance is needed more than ever.
Copyright 2021, WatchDogReport.org