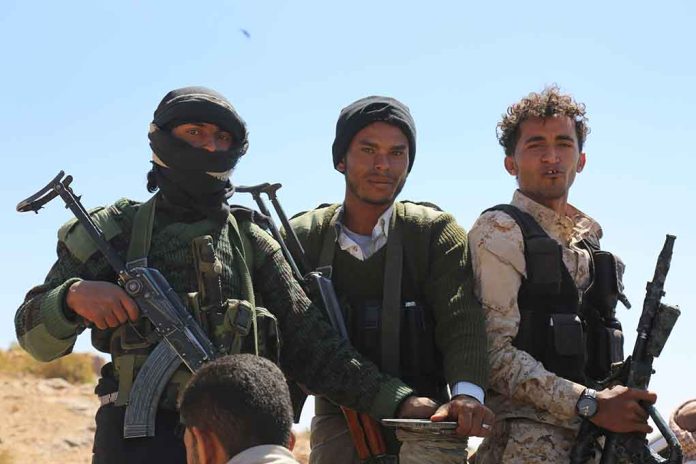 (WatchDogReport.org) – A potential end to the nine-year conflict between Saudi Arabia and a group from Yemen that Iran supports is on the horizon. President Biden's National Security Adviser, Jake Sullivan, had a telephone conversation with Mohammed bin Salman, Crown Prince of Saudi Arabia, to discuss lasting solutions.
President Biden and the Crown Prince have not seen eye-to-eye concerning oil production policies and human rights, but one of Biden's biggest objectives has been to end the deadly conflict. The Biden Administration was encouraged to see the talks with the Yemen group looking positive, sending several American officials to follow up on the subject.
Tim Lenderking, Biden's Special Envoy to Yemen, will travel to Saudi Arabia's capital city of Riyadh to converse with Saudi leaders. The United States Central Intelligence Agency (CIA) director, William Burns, has already visited the Middle Eastern country to meet with its intelligence officers.
Representatives from both sides of the conflict met in Yemen's capital city of Sanaa to discuss negotiations to end their war. Their talks developed after Iranian and Saudi Arabian officials visited together in China in March, reaching a deal to heal diplomatic connections between the two countries.
Officials in Beijing, China, proclaimed proof of its diplomatic abilities due to the success of the meeting. Highlighting positive negotiations between the two factions, China holds itself out to be a key influencer in issues concerning the Middle East. President Biden's Administration defers to earlier conversations between the two groups as the catalyst for peace, diverting such credit from China.
Biden's relationship with Saudi Arabia has gone back and forth from campaign promises to hold the country responsible for oil production issues and price hikes to a fist-bump greeting for the Crown Prince upon an official Presidential visit to the Middle Eastern nation. Republican South Carolina Senator Lindsey Graham said stability in that area of the world would benefit everyone.
Copyright 2023, WatchDogReport.org