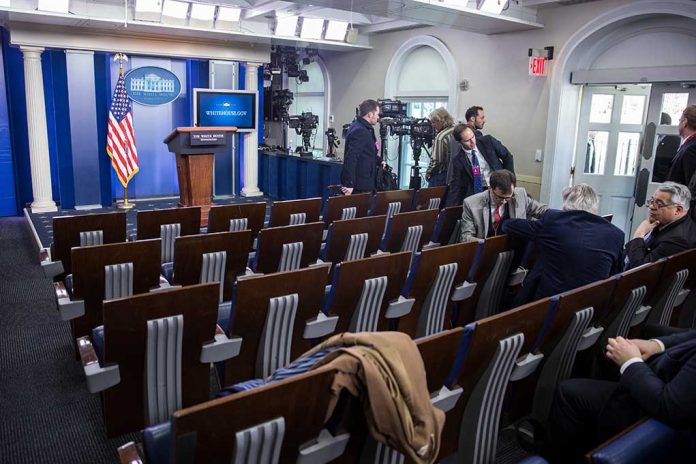 White House CANCER Scare – They're Trying To Spin This
(WatchDogReport.org) – Anybody who's paid attention to President Joe Biden since he's been in office probably hasn't failed to notice his frequent gaffes and the White House staffers trying to backtrack, sidestep, or explain them away. That's why his comments in a recent speech pitching new climate change projects in Massachusetts have attracted attention. People are unsure if he simply misspoke or if he was disclosing a new health-related problem.
At one point, the president was speaking about growing up near power plants in his home state of Delaware when he said, "that's why I and so many damn other people I grew up with have cancer." Many quickly noticed his choice of verbs, which indicates present tense, as in now, at this moment.
Joe Biden says he has cancer in possible gaffe https://t.co/ITa5F7Q8zw pic.twitter.com/kKVstKd1Sj

— New York Post (@nypost) July 20, 2022
The president's team and the mainstream media were equally as speedy in reminding people that he was likely speaking about his past experience with nonmelanoma skin cancer, for which he was surgically treated. However, it's interesting to note that his longtime primary care physician said that those lesions were caused by the amount of time Mr. Biden spent "in the sun in his youth," not because of pollution that he may have been exposed to.
What do you think about Biden's latest supposed slip-up?
Copyright 2022, WatchDogReport.org