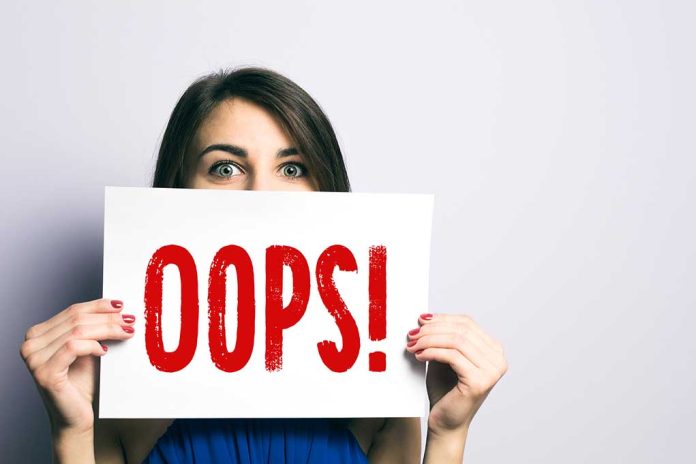 Mayorkas Reported on Migrant Border Incident After Being Told It Might Be Fake
(WatchDogReport.org) – On September 24, 2021, President Joe Biden stood before the nation and vilified several United States Customs and Border Protection (CBP) agents, claiming photographs allegedly showed those on "horses nearly running [illegal immigrants] over" and strapping people. Department of Homeland Security (DHS) Secretary Alejandro Mayorkas was in the briefing room of the White House just a few hours later running the same narrative. That's in spite of the claim he apparently already knew the photographer, Paul Ratje, publicly said he never saw anyone being abused in such a manner.
NEW: Email reveals DHS Secretary Mayorkas was alerted by DHS' top public affairs official that the "whipping" narrative behind horseback BP photos wasn't true, but at a WH press conference 2.5 hours later, he didn't refute that narrative, instead calling the images "horrifying". pic.twitter.com/Qyfy2NBkNo

— Bill Melugin (@BillFOXLA) October 12, 2022
In an exclusive story, Fox News gained access to an email obtained by the Heritage Foundation through a Freedom of Information Act (FOIA) lawsuit sent by a DHS staffer to Mayorkas (with cc's to other leaders). The note apparently highlighted Ratje's comments some two-and-a-half hours before he joined then-Press Secretary Jen Psaki at the podium.
Apparently, the DHS staffer was not the only one who knew about the statements contradicting the Democrats' falsehoods, given that Mayorkas was provided a chance to come clean after a reporter asked him about them. The journalist, identified as Peter, read back the comments from Ratje, and when Mayorkas said, "let me correct the statements in your question," the reporter quickly told him that "they're direct quotes."
Instead, Mayorkas elected to keep pushing the invented narrative, and now that the emails have been made public, Republican lawmakers are coming after him. Some, like Representative Elise Stefanik (R-NY), appeared on television to call for his resignation, while others used Twitter to express their feelings.
DHS Secretary Alejandro Mayorkas stood at the White House podium and attacked our brave men and women in the Border Patrol.

He claimed they were racist and whipping migrants.

The only problem is that Mayorkas was told hours before that these claims were false.

— Sen. Marsha Blackburn (@MarshaBlackburn) October 12, 2022
As it turns out, DHS Sec. Mayorkas KNEW the migrant "whipping" story was fake.

Instead of correcting the record, he chose to throw his Border Patrol under the bus.

When Republicans retake the majority, we will ensure accountability! pic.twitter.com/qb0kea9yH2

— Rep. Mike Johnson (@RepMikeJohnson) October 14, 2022
Where does your opinion fall? Did Mayorkas and other Democrats cross a line by burying the truth in order to further divide the country?
Copyright 2022, WatchDogReport.org