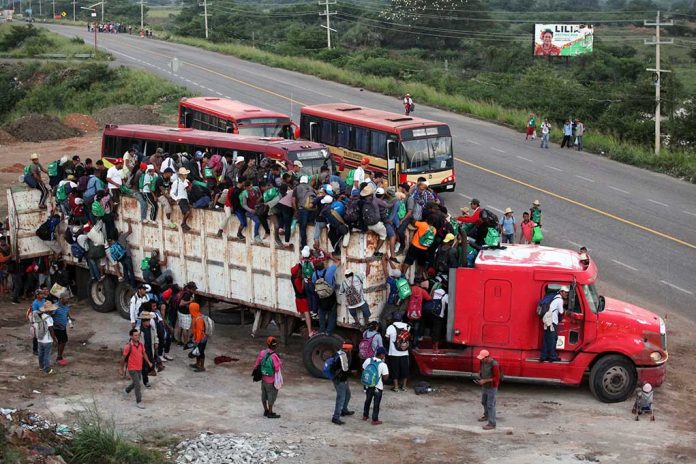 (WatchDogReport.org) – Ever since President Joe Biden's term in the White House began, immigration at the southern border has been out of control. In February, border patrol agents in Uvalde, Texas, apprehended illegal immigrants hiding inside train cars in dangerous conditions to sneak into America. Officials caught almost 40 migrants inside the auto racks with no heating or cooling capabilities and no way out, because the White House has yet to get immigration under control.
The people were reportedly coming from Mexico, Honduras, and El Salvador, trying to evade proper channels to enter the United States.
Border Patrol agents in West Texas report increasing numbers of incidents involving the use of trains for human smuggling. https://t.co/E20HSzvpbE

— Breitbart News (@BreitbartNews) March 3, 2022
Del Rio Sector Chief Patrol Agent, Jason Owens, reported that one of the men trying to enter the US illegally even had a child molestation conviction from Indiana.
During Biden's State of the Union address, he mentioned something about fixing the immigration system and solving problems at the border, but didn't elaborate on any specifics. Considering this has been an ongoing problem with no solution from the day he entered the Oval Office, the outlook doesn't appear too hopeful. In 2021, agents stopped over 2 million people trying to illegally cross the border into the US, which was up from about 500,000 in years passed. Unless he directly addresses the problem soon, the situation will likely only worsen over time as it has continued to do so.
Copyright 2022, WatchDogReport.org