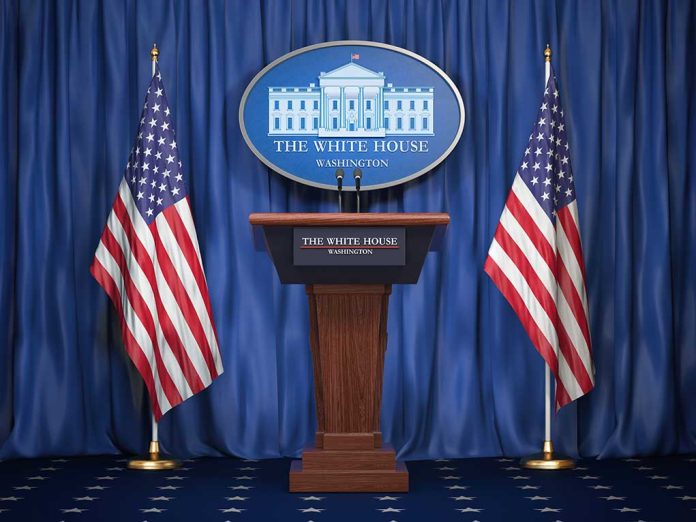 White House CONFIRMS Next Target – A Dangerous Ploy!
(WatchDogReport.org) – Biden recently made headlines for saying that the policies of former President Donald Trump and his MAGA supporters are "semi-fascism," a term that evokes memories of Nazi Germany. Speaking at her August 31 press briefing, Jean-Pierre said that the group "is an extreme threat to our democracy, to our freedom, to our rights."
First, a quick history lesson. At one time, a man put pen to paper and wrote about a group of political opponents, saying:
[They are] dangerous and ill designing men
All citizens must assist in suppressing them along with anyone found "in any manner or degree aiding or abetting" them, including their correspondence
Those and other words like them were written by Great Britain's King George III on August 23, 1775, about those in America who would dare oppose him. Jump forward 247 years, and President Joe Biden and his Press Secretary Karine Jean-Pierre are engaging in similar rhetoric.
Karine Jean-Pierre says that people who voted for Donald Trump are "a threat to our democracy, to our freedom, to our rights." pic.twitter.com/8e2fXP2sD7

— John Cooper (@thejcoop) August 31, 2022
The press secretary also addressed Biden's scheduled primetime speech, essentially using the power of his office as a bully pulpit to say that there is a battle for the "soul of the nation," as they are calling it.
This is quite dangerous rhetoric for someone who ran on a platform of reuniting America.
Copyright 2022, WatchDogReport.org