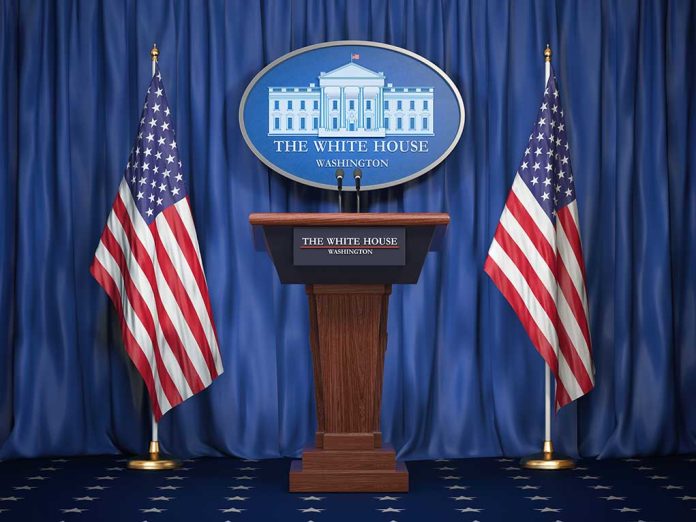 (WatchDogReport.org) – In October, reports surfaced indicating President Joe Biden's Department of Justice (DOJ) was considering massive payouts to asylum seekers who were separated from their families at the border under former President Donald Trump. The payments would reportedly be part of a lawsuit accusing the US of psychological abuse. When a reporter asked about possible payments at a recent White House daily briefing, the deputy press secretary refused to answer.
President Biden recently said he supports giving payments to asylum seekers who border officials separated from their families. However, he denied reports he was going to authorize payments of $450,000 per person, saying, "That's not going to happen." During the press briefing on November 8, a reporter asked White House Deputy Press Secretary Karine Jean-Pierre about the plan's specifics. She refused to answer.
Biden Spokeswoman Karine Jean-Pierre repeatedly refuses to answer questions about the Biden administration making payments to illegal immigrants. pic.twitter.com/tPUgzrMVvv

— RNC Research (@RNCResearch) November 8, 2021
Jean-Pierre told the reporter to reach out to the DOJ for more information about the plan. She said, "And I'm going to move on, okay?"
The daily briefing is supposed to provide the press with answers to issues the American people care about. It's unfortunate the White House press team doesn't think Americans deserve to know where the Biden administration is spending their tax dollars. Any payment to asylum seekers is too large.
Copyright 2021, WatchDogReport.org