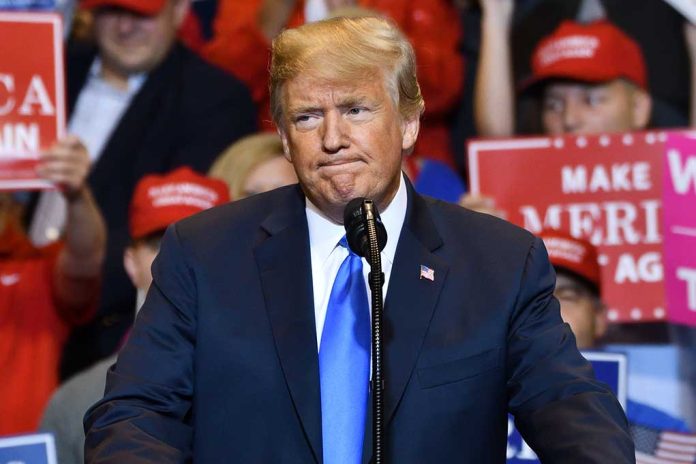 (WatchDogReport.org) – In June, the House of Representatives voted to form the January 6th Committee. The lawmakers are currently investigating the events of that day to allegedly get answers about what happened and prevent anything like it from taking place again. At least, that's what the Democrats are saying.
Republicans believe it's a witch hunt. They think that because the Left failed to convict former President Donald Trump in the second impeachment trial, they're going after him differently. Recent revelations seem to indicate they might be onto something.
The Not-So-Bipartisan Committee's Fight for Documents
Originally, there were supposed to be 13 members of Congress on the panel. However, when House Minority Leader Rep. Kevin McCarthy (R-CA) chose his members, Speaker of the House Nancy Pelosi (D-CA) rejected two of them. That caused the GOP leader to pull all of his picks. The only two Republicans who remain on the committee are anti-Trump Reps. Liz Cheney (R-WY) and Adam Kinzinger (R-IL). They joined seven Democrats on the committee.
The House committee requested documents from the White House to find out what Trump was doing on the day of the attack. The 45th president quickly asserted executive privilege over about 50 docs. Trump called the committee "drunk on power" and said they were launching an "assault of the constitution [sic] and important legal precedent will not work." Unfortunately, President Joe Biden is not interested in protecting the legal precedents, either.
Biden Administration Rejects Request
On October 8, White House counsel Dana Remus sent a letter to the National Archives to release the documents. She said Biden considered Trump's assertion of executive privilege, but ultimately decided it was "not in the best interests of the United States."
Remus said President Biden expects the National Archives to provide the documents to Congress within 30 days.
What Happens Now?
Former President Trump could now take his fight to court. Former President Richard Nixon faced requests for documents during his administration and took his case all the way to the Supreme Court. His losses are what helped establish the current limits on executive power. Although he lost the fight, he set the stage for Trump to make similar arguments.
If Trump chooses to go to court, he could set new precedents. If he wins, he could expand executive power. If he loses in court, there could be further limits placed on the power. It's unclear what the 45th president is going to do moving forward. One thing is for sure: the Democrats on the committee are on the warpath.
Copyright 2021, WatchDogReport.org