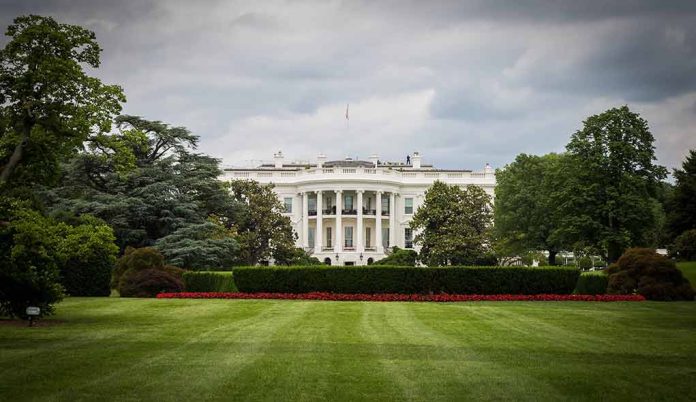 (WatchDogReport.org) – The White House warned on July 19 that the Russian military might begin to attack civilian vessels in the Black Sea. The official warning was issued after the Kremlin suspended participation in a wartime agreement that allowed Ukraine's grain exportation.
In a statement, National Security Council spokesperson Adam Hodge said that information from US officials indicated that the Russian military mined Ukrainian ports' nearby zones. He explained that the White House believes this is a "coordinated effort" from the Kremlin to justify "attacks" against civilian ships and blame the Ukrainian government.
Since leaving the Black Sea Grain agreement, Moscow attacked Ukrainian grain export ports in the city of Odesa with drone and missile strikes. Reports revealed that over 60,000 tons of grain were destroyed in the onslaught. However, the Kremlin claims that only international waters in the southeastern and northwestern areas of the Black Sea are "temporarily dangerous" for shipping.
On July 17, Russian President Vladimir Putin said in a televised address that his government wouldn't continue with the grain deal after the attack against Crimea's Kerch Bridge. Putin accused the Ukrainian troops of executing the bombing against this bridge in the Crimean Peninsula. This bridge has been one of the main supply routes for the Russian military after illegally annexing Crimea back in 2014.
Following Putin's address, a Russian congressman named Sergey Mironov said that instead of renewing the deal, the Kremlin should "destroy" Ukrainian infrastructure. He said this is the step Russia needs to take instead of discussing a grain deal that "only helps Kyiv's rulers" and their "masters" in the West.
Putin's decision comes at a juncture when Ukrainian troops are having difficulties in their counteroffensive operation. In his Telegram channel, commander of Ukrainian ground forces Oleksander Syrskyi said that the situation in the eastern front is "complicated." He also said Russian troops were concentrating forces in Kharkiv's northeastern region.
Copyright 2023, WatchDogReport.org