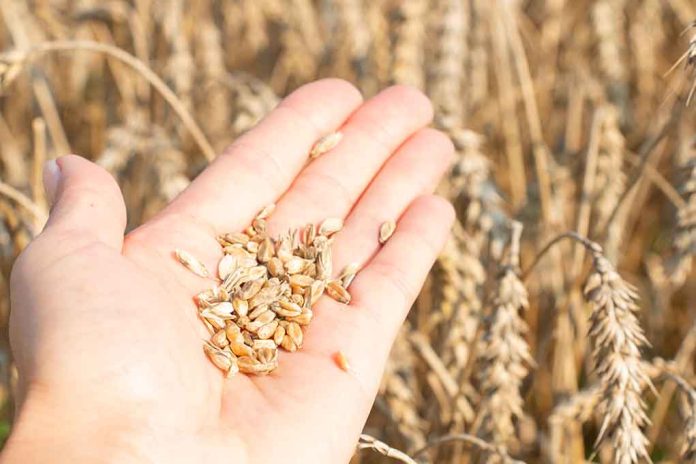 (WatchDogReport.org) – Right now, everyone is concentrating on the rising gas prices amid the conflict in Ukraine, but the war is beginning to affect another market sector – wheat. The price of the commodity hit a record high on March 8, and experts stated a shortage could lead to disastrous consequences.
Russia and Ukraine export about a third of all wheat exports, along with barley and about a fifth of global corn. In addition, both countries supply a tremendous amount of fertilizer that farmers use to grow crops. Yara International CEO Svein Tore Holsether asserts that crops will yield 50% less without that export. With sanctions blocking Russian exports and the conflict stopping most wheat crops from leaving Ukraine, he predicts the world is entering a "global food crisis."
Wheat prices hit 14-year high, food shortage fears risehttps://t.co/rmaFYH4WXO

— Fox News (@FoxNews) March 8, 2022
The fact is, wheat is a widely used crop around the world, with the top five consumers being China, the European Union, India, Russia, and the United States. Some countries like Hungary are so dependent on Russian wheat imports, they're staying out of the conflict to spare the Hungarian people. On the other hand, the Irish government plans to ask its farmers to increase production as much as possible to lessen the shortage's impact.
Holsether went on to say that it's not a question of if there would be a food crisis around the world, but how significant it will be.
Copyright 2022, WatchDogReport.org