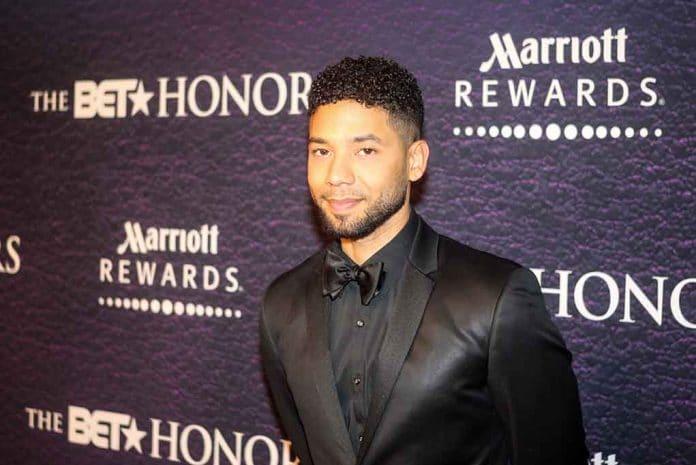 (WatchDogReport.org) – In January 2019, "Empire" actor Jussie Smollett reported he'd been the victim of a hate crime by supporters of then-President Donald Trump. A subsequent investigation by the Chicago Police Department determined he'd made the whole thing up. Now, he's been convicted of charges related to the hoax.
On Thursday, December 9, Smollett was found guilty on five counts of disorderly conduct for lying to police officers about the crime. During the trial, prosecutors said Smollett hired two Nigerian brothers to put a noose around his neck and attack him in front of cameras. He then told police two white men beat him while yelling homophobic and racist slurs at him, even going as far as to say Chicago was "MAGA country." Prosecutors condemned him for wasting police resources and now the city is planning to sue him.
BREAKING REPORT: City of Chicago confirms it WILL SUE Jussie Smollett for wasting $130k…

— Chuck Callesto (@ChuckCallesto) December 12, 2021
The Nigerian brothers testified at the trial and admitted to staging the crime with the actor. Smollett's attorneys tried to paint the men as liars, but their arguments fell flat. Now, his legal team has vowed to appeal. Attorney Nenye Uche said he disagrees with the verdict and is confident an appeals court will reverse it.
In the meantime, Smollett is facing up to 15 years in prison.
Do you think the verdict was fair?
Copyright 2021, WatchDogReport.org