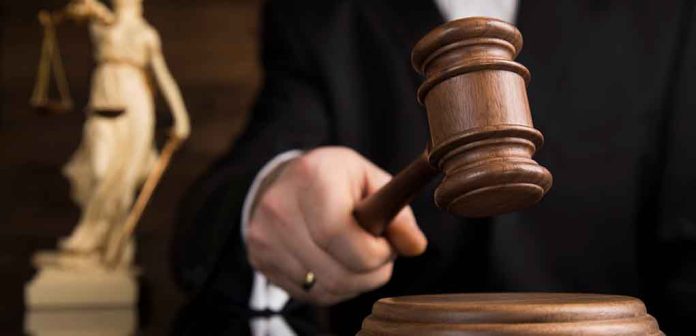 Violent Protester Sentenced for Targeting Police
(WatchDogReport.org) – Following the death of George Floyd at the hand of Minneapolis police officers in 2020, riots broke out across the country. Some of those took place in New York City, and they got quite violent. Now, one woman who took her aggression out on the police is finally paying for her crime.
Samantha Shader, a 29-year-old from Catskill, New York, was protesting in the streets of Brooklyn when she threw a Molotov cocktail at an NYPD vehicle. Inside were four police officers, all of who managed to escape. The incident was captured on video and turned over to the FBI.
Federal Judge Dora Irizarry sentenced Shader, who pleaded guilty to arson, to six years in prison on Tuesday, November 15, more than two years after her arrest. The woman was originally facing seven charges, but managed to get away with a single guilty plea.
Saugerties Woman Sentenced to 72 Months' Imprisonment for Attempted Arson of NYPD Van Occupied by Four Police Officers

Announced with @NewYorkFBI and @NYPDnews https://t.co/UA9HOaBMwz

— US Attorney EDNY (@EDNYnews) November 15, 2022
Shader has a long history of criminal activity, though she's largely avoided jail time. Just before her sentencing, Shader apologized for her actions, saying they were "wrong and disrespectful," per the New York Post. One officer from that night was present in court to hear her apology.
There are several other offenders up for sentencing this month and next, as well. As the cases work their way through the courts, we're finally seeing some justice for the violence that took over the summer of 2020.
Copyright 2022, WatchDogReport.org