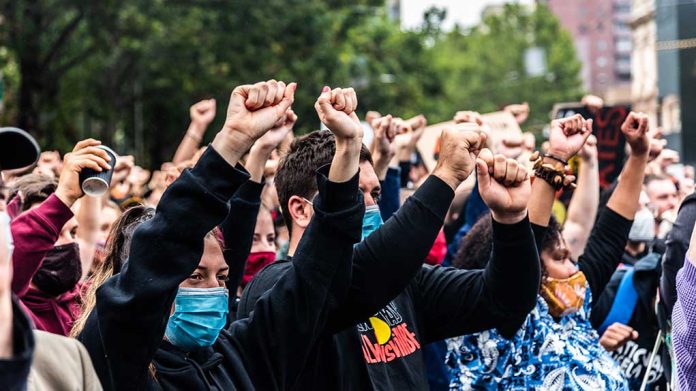 (WatchDogReport.org) – As defined by Merriam-Webster, Antifa represents an individual or a group of people who oppose fascism. Further, the source describes the anti-fascist movement as the countermovement to Right-wing extremism. However, not everyone sees the ideology the same way. In fact, one prominent member of Congress believes Antifa is a terrorist organization.
On January 23, Representative Marjorie Taylor Greene (R-GA) declared on Twitter that it was "time" to list Antifa as a "domestic terrorist organization," and she would be introducing legislation to do just that. She included a clip from her appearance on Tucker Carlson's Fox News show, speaking about the "damage" and deaths allegedly caused by the group. Greene called Antifa the "ground troops of the Democrat[ic] party."
Putting you on. 🔥

Time to take down Antifa terrorists. https://t.co/xfYZMXsgNJ

— Rep. Marjorie Taylor Greene🇺🇸 (@RepMTG) January 24, 2023
The aim of labeling Antifa as terrorists, Greene explained, is to break up the organization to find out its inner workings. The legislator wants to know who is in the group and the source or sources of its funding. The Georgia lawmaker called for the group's members to be arrested and prosecuted for crimes they allegedly committed, instead of evading justice as she claims they now do. Greene told Carlson that Antifa is not anti-fascist, as the dictionary describes, but the actual fascists that need to be labeled as such. As of this writing, the legislator has not yet introduced legislation in the House.
The FBI and the Department of Homeland Security define Domestic Violent Extremists (DVE) as individuals who want to spread their ideology through criminal force and violence. The bureau breaks the threats into subcategories, including racially-motivated, anti-government, animal rights, and abortion-related violent extremism. According to Greene, Antifa fits into the anti-authority category, warranting the domestic terrorist label.
According to Newsmax, others have tried to pin such a designation on Antifa, including former President Donald Trump and Representative Lauren Boebert (R-CO) — to no avail. Maybe Greene will succeed.
Copyright 2023, WatchDogReport.org