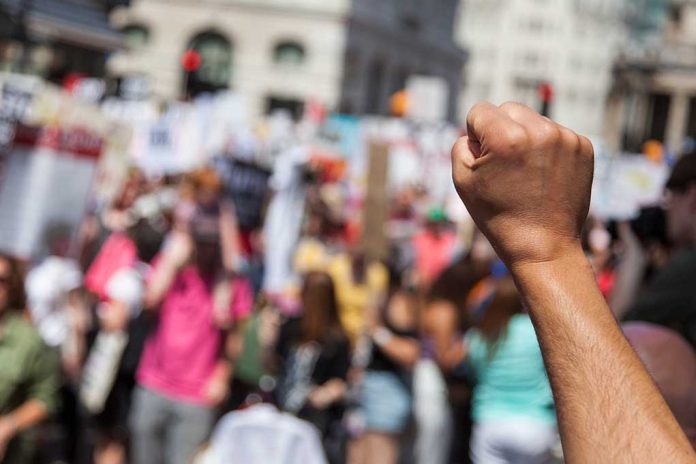 Violent Extremists ATTACK – Here We Go Again
(WatchDogReport.org) – Antifa became well known in the United States during the summer of 2020 when riots broke out across the country and activists declared "autonomous zones" in Seattle, Washington, and Portland, Oregon, in the wake of black men dying while in police custody. The violence carried out by people allegedly affiliated with the group is not limited to America — nor has it ended with President Donald Trump's exit from the Oval Office.
Pierre Le Camus is a one-time candidate for the French Parliament as a member of the National Rally party, which is associated with National Assembly member and French presidential candidate Marine Le Pen. The conservative political-hopeful claims that he, his brother, and a friend were enjoying a beer together at a café in Bordeaux when they were set upon. Then, they were severely beaten by a group of 30 to 40 people who were wearing masks and hoods, shouting "Bordeaux Antifa."
Bordeaux : Pierre Le Camus, jeune responsable local du Rassemblement National, son frère et des amis violemment agressés en raison de leurs idées politiques https://t.co/CV82Q0sdJQ

— Jean Marc Morandini (@morandiniblog) July 10, 2022
Le Camus says that he and his sibling suffered broken bones and, as he tells it, he was hit in the head by a beer bottle by one member of the group, who claimed the attack came because they knew exactly who he was. In 2019, a group under the Antifa banner allegedly claimed credit in a social media post (which was later deleted) for a similarly brutal attack on German MP Frank Magnitz.
Copyright 2022, WatchDogReport.org