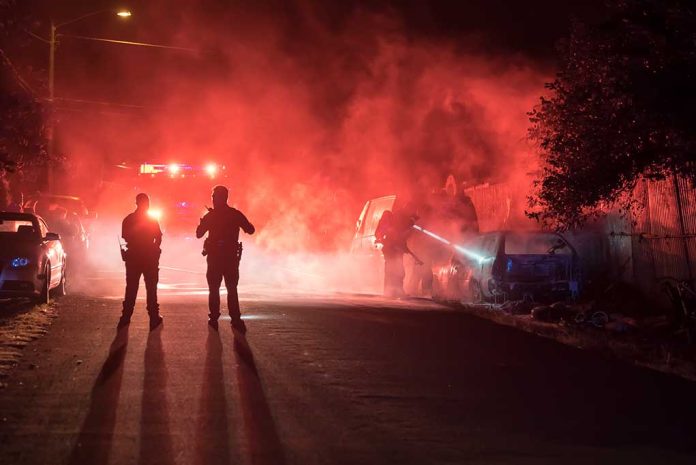 Supreme Court Chaos – RIOT Breaks Out!
(WatchDogReport.org) – After someone leaked the draft opinion about Roe v. Wade from the US Supreme Court (SCOTUS) on May 2, protestors on both sides of the abortion issue began to gather outside the SCOTUS building in Washington, DC, and other places across the country. On May 4, demonstrators fighting to keep abortion legal in Los Angeles, California, turned violent as they allegedly began throwing rocks and bottles at police officers, spraying graffiti, and smashing vehicle windows.
Pro-abortion protestors smash windows tonight in Los Angeles: pic.twitter.com/HwGyOqGd0Z

— Libs of TikTok (@libsoftiktok) May 4, 2022
The protest reportedly started peacefully at the federal courthouse in downtown LA. Frustrations grew during the day and by nightfall, pro-choice advocates began acting out their aggressions.
Authorities attempted to disperse the crowd gathering in the middle of the road by nudging them with their cruisers, leaving some people pounding on the hoods of cars and one breaking a police vehicle's window. Not only that, but reports say the protesters also smashed the glass door to a local business.
Vice President Kamala Harris released a statement the same day encouraging women in America to fight to retain their rights. Perhaps some citizens took the advice quite literally.
The Department of Homeland Security (DHS) had to intervene in Los Angeles, seemingly matching the level of aggression to bring the escalating protest back under control.
Copyright 2022, WatchDogReport.org