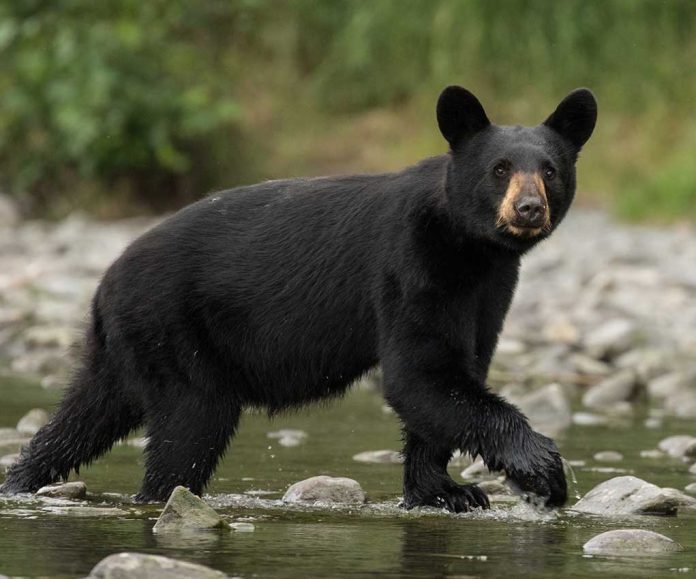 (WatchDogReport.org) – It's not unusual to spot bears in the Smoky Mountains. For tourists who haven't seen one before, the first time can be a little shocking — especially when said bear visits a restaurant.
On July 30, tourists in Gatlinburg, Tennessee got quite a shock when a bear ran into Crawdaddy's Restaurant & Oyster Bar. According to an employee, the bear ran right up the front stairs and through the door. South Carolina resident Kacie Faulling Myers said she saw the bear walk out the front door and wander around outside, getting close to pedestrians.
This isn't the first time people have spotted a bear in downtown Gatlinburg. A quick search online shows multiple incidents of the animals encountering tourists.
During the incident last month, a crowd formed near the bear. It's important to know what to do in a situation like this, and crowding around the area where the animal is isn't advised.
Black bears are typically easy-going animals that will try to avoid contact with humans, but people should do the same. They should avoid touching or getting near the animal. Also, it's important to never feed a wild animal. According to wildlife experts, if a bear is startled, it will try to make itself look larger, woof, hit the ground with its paws, or make other noises. People should leave the area if they notice the bear doing something like that.
Basically, if you run into a bear or another wild animal, steer clear.
Copyright 2021, WatchDogReport.org