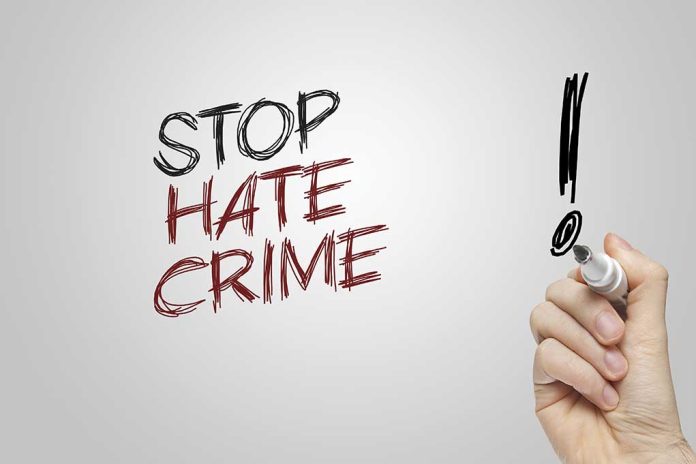 Anti-White ASSAULT Victim Tells All – Horrific Details Revealed
(WatchDogReport.org) – NYPD's Hate Crimes Task Force is investigating the case of a 57-year-old woman who was allegedly assaulted and left bleeding from a head wound by three youngsters on a bus. Jill Lacroix told the New York Post that three black women yelled racial slurs and attacked her, sending her to the hospital.
Lacroix, a white woman with three biracial children, was accused of being a supporter of former President Donald Trump. When one of her assailants asked her, " you probably like Trump, don't you?," she responded, "I love him." That was apparently enough to set the women off, though she doesn't recall which of the three hit her first. Other passengers sat her down on the bus and told her she was bleeding. She ended up with three staples in her head and some nightmarish memories.
NYC victim of 'anti-white' crime says suspect accused her of being Trump fan. "Before they hit me, the girl with the green hair said, 'You probably like Trump! Don't you?' LeCroix recalled. "I said, 'I love him.' I didn't see which one hit me first." https://t.co/Doa3DCI3Q1

— Tom Fitton (@TomFitton) July 18, 2022
Lacroix, who works as a bartender, was heading to see her mother when the attack happened. She described being the only white person on the bus. Her assailants, described as in their late teens to early 20s, allegedly terrorized her throughout the ride while claiming to hate all white people — going so far as to tell her while they passed a cemetery that they would bury her there.
Local News station Fox 5 reports that local authorities are still looking for the women and have a tip line set up to help track them down. Because the Hate Crime Task Force is investigating the incident, one might think the media would report it as an alleged hate crime. Most outlets, however, have branded it an "anti-white bias event." Is there a difference between a "bias event" and a "hate crime" when a woman ends up in the hospital from an attack based solely on the color of her skin?
Copyright 2022, WatchDogReport.org