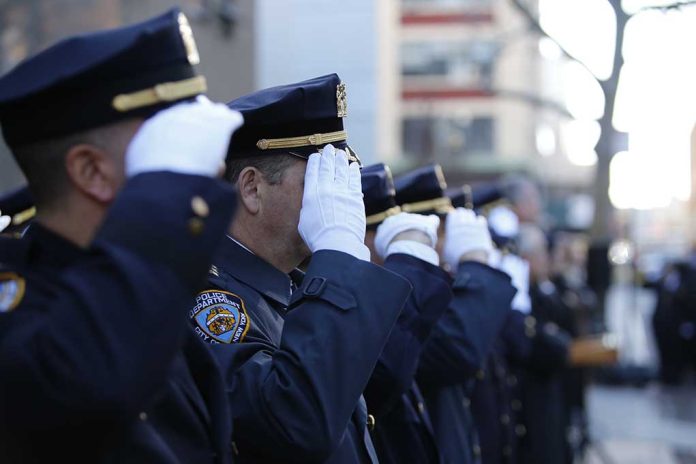 (WatchDogReport.org) – The battle over COVID-19 vaccine mandates is heating up across the country. In New York City, where crime is on the rise, the forced jabs could have a severe impact on public safety.
All first responders were supposed to receive the COVID-19 shot by 5 p.m. on October 29. However, roughly a quarter of the NYPD had still not been vaccinated. Democratic Mayor Bill de Blasio refused to move the deadline back to allow more time, saying, "There's no discussion of changing the deadline."
NYPD Commissioner Dermot Shea warned there's a possibility a massive police shortage is in the department's future. Not only must some officers go on leave if they're unvaccinated, but there are also rumblings of a wave of retirements coming soon.
NYPD Commissioner Dermot Shea told PIX11 there is a "very real possibility" of an NYPD officer shortage next week, once New York City's new vaccine mandate for city workers takes effect. pic.twitter.com/zQOANUdCWL

— PIX11 News (@PIX11News) October 27, 2021
The NYPD isn't the only agency that could be forced by the Democratic mayor to send employees home. The vaccination rate among NYFD is only 64%, meaning more than 30% of firefighters might not be able to work. An estimated 74% of EMS personnel received the shots, which could lead to almost 25% fewer paramedics.
Not only might the city have fewer cops on the road, but also fewer EMTs and firefighters. The prospect is terrifying, and could mean serious consequences for NYC residents.
Copyright 2021, WatchDogReport.org