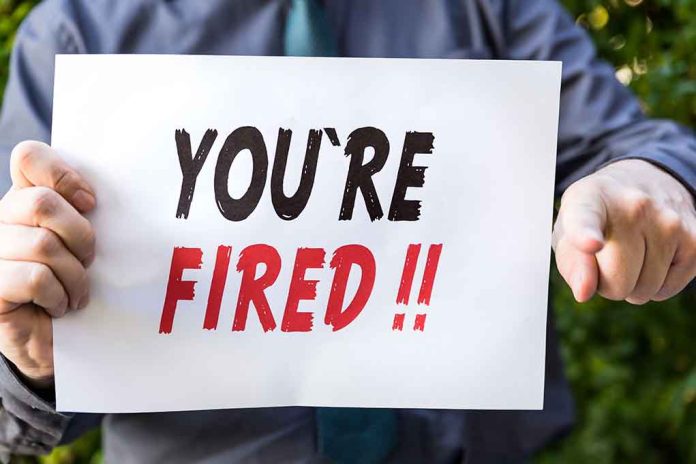 He's FIRED – The Votes Have Been Cast!
(WatchDogReport.org) – May 24, 2022, will become one of those days that will be a part of America's collective memory because of the horrific carnage unleashed at Robb Elementary School in Uvalde, Texas. Pete Arredondo was the chief of the Uvalde Consolidated Independent School District (UCISD) Police Department on that day, and because of his alleged actions, and the lack thereof, the school board terminated his employment in a unanimous vote.
Pete Arredondo was fired today in Uvalde, Tx for standing by while people were murdered and doing nothing about it.

— Rex Chapman🏇🏼 (@RexChapman) August 24, 2022
A committee of the Texas legislature issued an "interim report" on July 17, which painted a picture of what went on while the shooter was locked in a classroom with children and teachers. They found the school district's "active shooter plan" that was in place on that day was not followed.
They noted Arredondo did not establish a command post that would have served as a central place of direction for the nearly 400 law enforcement officers from multiple departments and jurisdictions. This oversight meant "nobody ensured that responders making key decisions inside the building" knew survivors inside the classroom were calling 911 with information.
In an interview with the Texas Tribune on June 9, Arredondo claims the reason he held back from the doors for the first 40 minutes was to prevent provoking the shooter into randomly firing his weapon. He wanted a master key that could open the door but claims he tried dozens of them that did not work, and it was ultimately 77 minutes before officers could enter. A total of 19 children and two teachers died in the attack.
In a statement released by Arredondo's lawyer just before the school board decision was handed down, he called the meeting illegal and a violation of his client's 14th Amendment rights. The letter goes on to say the ex-chief is being placed in the role of a "fall guy" or "sacrificial lamb" to allow others to deflect blame from themselves.
Copyright 2022, WatchDogReport.org