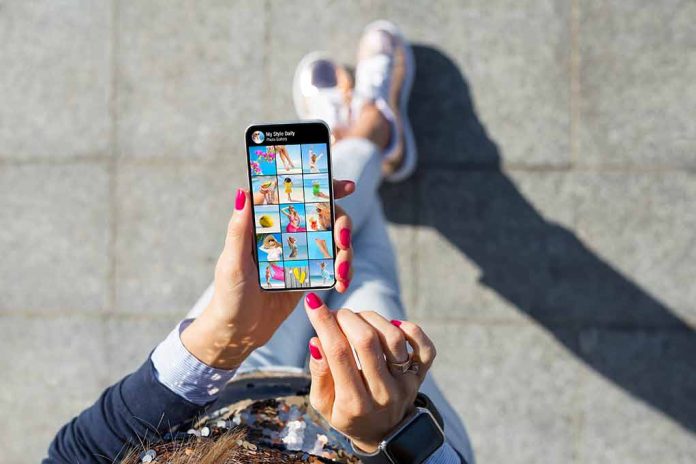 (WatchDogReport.org) – YouTube influencer and vlogger for the YouTube channel 8 Passengers and a business partner have been arrested and charged with six felony counts of aggravated child abuse.
Forty-one-year-old Ruby Franke has been giving parenting advice from her YouTube channel since 2015. Her children appear in the videos showcasing the trials of growth. Franke's parenting choices have been scrutinized by viewers and 8 Passengers was removed from YouTube earlier in 2023. Since then, Franke has been appearing in videos with Jodi Hildebrandt. Hildebrandt owns the counseling business ConneXions Classroom and frequently posts videos online for her counseling services.
On Wednesday, August 30, 2023, Franke's 12-year-old son managed to escape through a window of Hildebrant's home in Ivins, Utah. The boy ran to a neighbor's home and requested food and water. The neighbor called police after spotting duct tape around the boy's extremities. Police arrived to find the boy malnourished and injured from being tied with rope. The child was transported to the hospital and placed on a "medical hold".
Upon further investigation of Hildebrandt's home, Franke's 10-year-old daughter was discovered, also malnourished. A total of four of Franke's children were removed from her care and placed with child protection services. Both women were arrested and are being held without bail.
In many of Franke's videos, she has displayed extreme parenting measures, such as withholding food for punishment. Franke's three sisters shared on social media they believed the arrest "needed to happen". Franke's eldest daughter, who is now 20, posted a picture of police at the home with the caption "finally".
Hildebrandt's business ConneXions Classroom is advertised as a mental health counseling service. Hildebrandt, a therapist, exposed a patient's private information to a church in 2012 and her license was suspended. The ConneXions Classroom YouTube page was removed on September 1, 2023.
The father of the children has hired an attorney and is attempting to keep his children "together and in his care" following his wife's arrest.
Copyright 2023, WatchDogReport.org