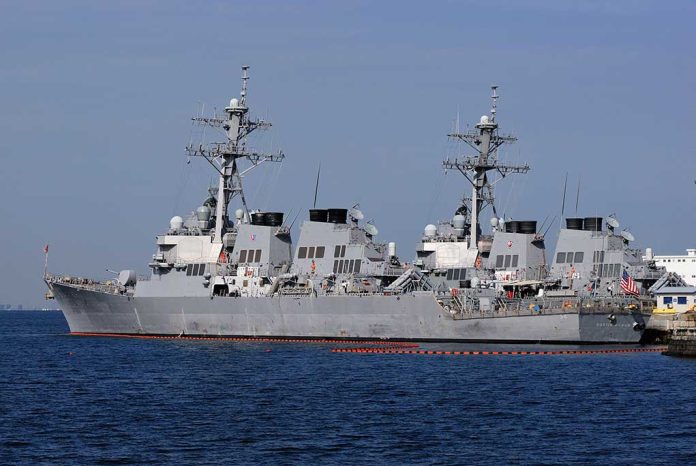 (WatchDogReport.org) – During former President Donald Trump's administration, the US began treating Taiwan like it was its own country. In October, the Pentagon even approved a $1.8-billion weapons sale with the island nation over China's objections. When President Joe Biden took office, he continued where his predecessor left off. Military officials have warned that they believe China will someday invade Taiwan. Recent action by the Communist country seems to have the US Navy responding.
On Tuesday, June 22, the US Navy's 7th Fleet said the USS Curtis Wilbur, Arleigh Burke-class guided missile destroyer, would be conducting a "routine Taiwan Strait transit" in accordance with international law. The announcement came a week after the Taiwanese reported Chinese military jets in their air defense zone. The 7th Fleet explained the "ship's transit…demonstrated the US commitment to a free and open Indo-Pacific."
China calls US the region's "greatest creator of risks" after an American warship again sailed through the Taiwan Strait https://t.co/E6pR2dE6E6 pic.twitter.com/dXlqJafFAX

— Al Jazeera English (@AJEnglish) June 23, 2021
This is the second time, in as many months, the US has sent the USS Curtis Wilbur to the strait. The Chinese government lashed out at the decision by the US Navy. They said America is the biggest security "risk creator." The Communists have said the US is threatening peace and stability in the region, as though they've not been acting aggressively toward Taiwan for quite some time.
The US has not responded to China's accusations.
Copyright 2021, WatchDogReport.org