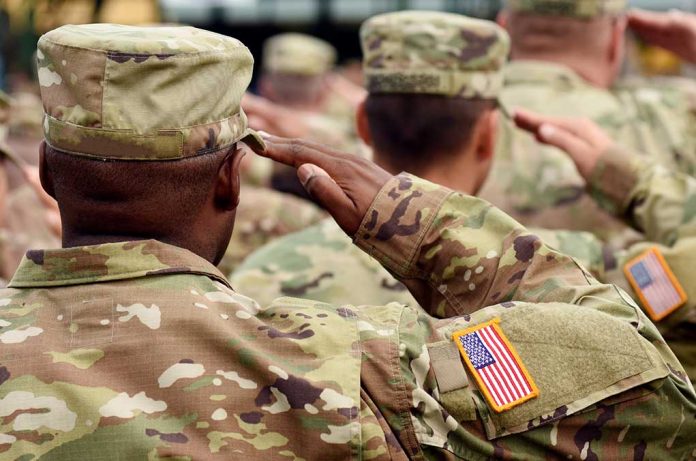 (WatchDogReport.org) – According to The Wall Street Journal, Taiwan only reported a few interactions between the Chinese Air Force and the island before 2020. In contrast, the nation reported over 1,200 incidents as of October 2022. In response to increased aggression and fear that China might follow Russia's footsteps and attempt to retake the island nation, the US announced it was deploying 100 to 200 troops to Taiwan instead of its usual 30-ish.
On February 23, The Wall Street Journal reported the Pentagon had been keeping a lid on its training program expansion so as not to increase tension in the region. However, the US troops will be traveling in the coming months, which will make the additional numbers evident. The rise in activity is part of an effort to prepare Taiwan to defend itself against China, should it attack.
US sending up to 200 more troops to Taiwan as China tensions grow . https://t.co/QLLOFFiT8g

— PatPet1776 🇺🇸 (@PatPetterson2) February 23, 2023
Some members of the Taiwanese military are also joining troops from other nations to train at Camp Grayling in Michigan, according to sources. The state's national guard will head up the effort to train the various military members during the annual event.
As for China, outside analysts stated that the People's Liberation Army seems to be working with other military branches in what they feel is an effort to ready the troops for joint exercises with other nations. According to the WSJ, Chinese President Xi Jinping wants to bring his military to "world-class" strength by 2049.
In January, retired US Army Lieutenant General H.R. McMaster told Newsweek he believes China is already preparing for war. He said Xi had made his intentions about retaking Taiwan crystal clear. McMaster said the best thing the US can do is deter China from attacking Taiwan by beefing up national security, which would be more cost-effective than supporting a war.
Defense Department spokesperson Lt. Col. Martin Meiners recently told Fox News that the US is fully committed to helping Taiwan to keep peace in the Indo-Pacific region.
Copyright 2023, WatchDogReport.org