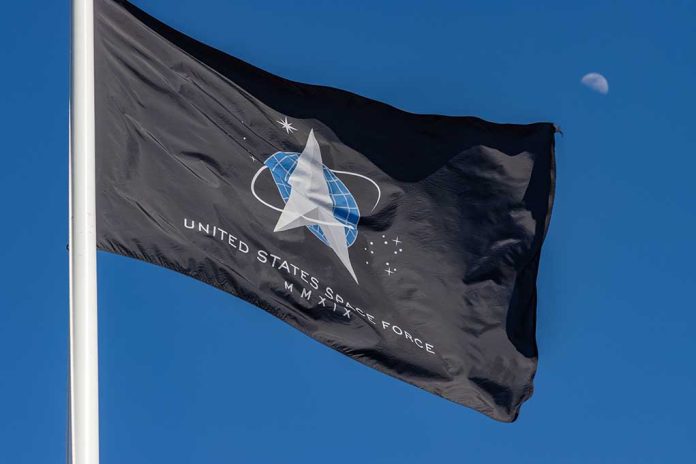 (WatchDogReport.org) – The US Space Force was created by former President Donald Trump in 2019, in one of the biggest changes to our military in a generation. Now, it's moving to the front line of a potential conflict zone. A new Space Force command will help protect against North Korea's growing missile threat.
The US Space Force has settled on South Korea as the first international base as an added check on North Korea as tensions remain high. https://t.co/mFN3CSYmpi

— Cheddar News (@cheddar) December 14, 2022
Up to recently, the only Space Force location outside the US has been at Thule Air Base in Greenland. Now, a new headquarters, US Space Forces Korea, has been established at Osan Air Base 40 miles south of Seoul. The command was officially activated on December 14, at a ceremony led by General Paul LaCamera, who wears three hats as commander of UN, Combined, and US forces in South Korea.
The new command will support forces in South Korea by planning space-based operations and controlling orbiting systems. It will also work with friendly forces to coordinate US and allied space operations. The timing of the activation is significant; after two years of relative quiet, North Korea's Stalinist regime has suddenly upped the pace of its missile test program. Last year, Pyongyang launched 10 missiles; this year, it fired 64 — and some of them could be capable of reaching the US.
The new Space Force HQ will let the US keep track of what North Korea is doing and give us advance warning of threats from the unpredictable regime.
Copyright 2022, WatchDogReport.org