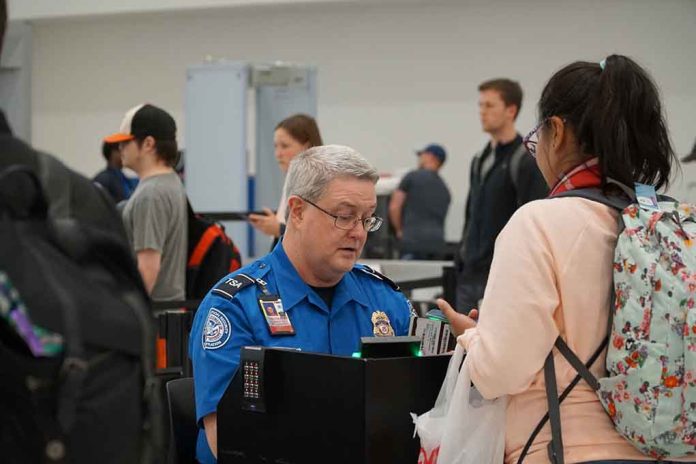 Senator SLAMS TSA for INSANE ID Loophole
(WatchDogReport.org) – Illegal immigration has been a serious issue since President Joe Biden took office. The number of migrants trying to cross the southern border is only skyrocketing. Recently, Senator Josh Hawley (R-MO) took the Biden administration to task for another outlandish scandal surrounding the issue.
Transportation Security Administration (TSA) Administrator David Pekoske was testifying before the Senate Homeland Security Committee during his re-nomination confirmation hearing. Hawley wanted to know if it was true that illegal aliens were allowed to use arrest or deportation warrants as acceptable identification on domestic airline flights.
The head of TSA admits the Biden Administration has let nearly 1000 illegal aliens use arrest warrants as ID to get on planes this year. Think about that while you wait in line at the airport pic.twitter.com/rNIiGa8yBu

— Josh Hawley (@HawleyMO) July 21, 2022
Mr. Pekoske answered in the affirmative, which matches a letter written by his office responding to questions posed by Representative Lance Goodin (R-TX) in December 2021. In that letter, the TSA said that ICE Forms I-200 and I-205, which are the warrants in question, are, in fact, valid identification.
On the other hand, according to the TSA website, an American citizen must present an ID that has been issued by a government entity, such as a driver's license or passport, to board an airplane. That's either a huge case of irony or another indication that the Biden administration wants to flood America with illegal aliens. Which do you think it is?
Copyright 2022, WatchDogReport.org