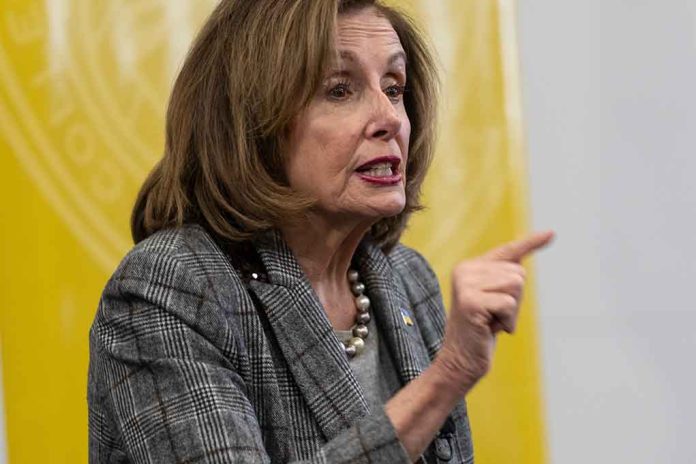 U.S. Senate ROCKED After Pelosi News Received
(WatchDogReport.org) – Archbishop Salvatore Cordileone of the Archdiocese of San Francisco recently made a decision that some, both inside and outside of the Roman Catholic Church, are finding controversial. Relying heavily on the canons of the church, he wrote a letter addressed to Speaker of the House Nancy Pelosi (D-CA) advising her she was ineligible to receive Holy Communion (aka the Eucharist) within the diocese because of her stance on abortion. Senator Dick Durbin (D-IL), who is similarly banned from the sacred practice within the archdiocese of Springfield, Illinois, has jumped to her defense.
Sen. Dick Durbin blasts Pelosi Communion denial 18 years after own ban https://t.co/PE00jSRXbn

— USA Today Sun🗨️ (@usatodaysun21) May 25, 2022
Both of the self-professed Catholic, and liberal politicians take the position that conservative bishops don't have the right to take this action in what is a matter of individual conscience. The senator had said he thinks "it's fundamentally unfair."
Bishop Cordileone referred to a document called a doctrinal note, which said that it's morally wrong for Catholic politicians to support abortion rights and laws that make them legal. He then invoked Canon 915 of the church law, which says those "who obstinately persist in manifest grave sin" should be refused the rite of the Eucharist.
The question becomes, is the bishop correct in his application of one of the founding principles of the Roman Catholic Church, or is the more liberal branch right when they say it is up to each parishioner to decide?
Copyright 2022, WatchDogReport.org