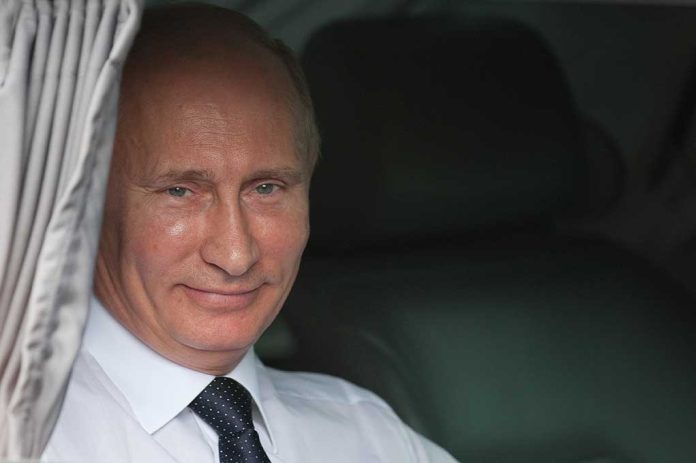 (WatchDogReport.org) – On March 6, Florida Today reported that the Army and Navy were planning to launch a hypersonic missile from the Cape Canaveral Space Force Station the previous day, but it didn't happen. The Office of the Secretary of Defense (OSD) told the outlet that something found in the pre-launch checks resulted in the stoppage. The Federal Aviation Administration and National Geospatial-Intellgence Agency issued a warning of a mysterious flight not recorded by any US organizations that contributed to the standdown.
On March 15, Newsmax reported that Russia launched its own ballistic missiles toward Ukraine days after the US cancellation, in what was described as the biggest single-day volley of the advanced weapons — ever. The Ukrainian Defense Ministry reported over 80 missiles were fired in total — six of which were hypersonic ballistic missiles. Military analysts believe the move could lead to a high-tech arms race between the United States and its foes.
Last night, russia attacked Ukraine with 81 missiles and 8 Shahed drones.
34 cruise missiles and 4 drones were shot down by Ukraine's air defense. 8 rus missiles missed their targets.
There are killed and injured among civilians.@CinC_AFU

Ukraine needs more air defense systems. pic.twitter.com/VnFTyiZ0N9

— Defense of Ukraine (@DefenceU) March 9, 2023
National Security expert Charles Denyer said Russia is showing off by showcasing what it feels is a more advanced weapon than what the United States military has. He said the reason Russian troops are using it right now is to "validate their strength" on a global scale. Kervin Aucoin, a veteran Army intelligence officer, believes the US canceling its launch without a date for a new one, coupled with Moscow posturing with hypersonic weaponry, could "further escalate tensions" between the two countries.
The OSD, however, said one of the Department of Defense's "top priori[es]" is still "delivering hypersonic weapons" — despite the launch delay. Scheduling seems to be the sole reason a new launch date was not chosen immediately. Right now, there is a lot of activity going on at the launch sites at Cape Canaveral and the Kennedy Space Center. Still, some feel the US could be falling behind other countries like Russia and China in this area.
Denyer stated a gap in the development of hypersonic weapons between the US and its adversaries could be downright "dangerous" and must be "corrected" quickly.
Copyright 2023, WatchDogReport.org