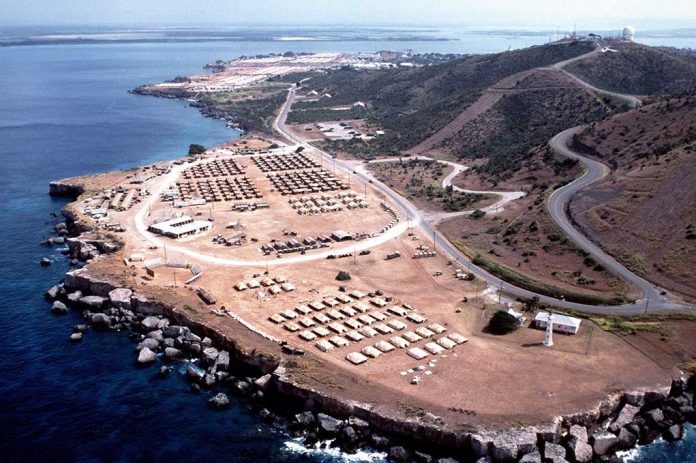 (WatchDogReport.org) – The US Defense announced on Thursday that it transferred another prisoner from Guantanamo Bay, reducing the population of this famous prison to only 30 incarcerated persons. Liberal figures in the United States and around the world celebrated the announcement, as they consider Guantanamo Bay to be one of the worst symbols of the country's war on terror.
According to a Pentagon release, the United States returned Said bin Brahim bin Umran Bakush to Algeria after being captured by American forces in 2022 in Pakistan. US authorities repatriated him after a 2022 board hearing that ruled his detention wasn't necessary to protect the country's national security. In February, US Defense Secretary Lloyd Austin notified the House of Representatives of Bakush's imminent release.
President Joe Biden has promised to close Guantanamo since he announced his presidential bid for the 2020 elections. Many progressive activists worldwide have criticized the prison for its use as a black site for allegedly torturing international prisoners without protection under human rights laws.
With the release of Bakush and Majid Khan earlier this year, the prison now has only 30 detainees, including 16 that are currently eligible for transfer. US authorities arrested Bakush in the wake of the 9/11 terrorist attacks, as American officials tried to interrogate people related to terrorist groups in the Middle East. According to numerous reports, hundreds of suspects passed through this prison at a moment when Guantanamo Bay's population was at its largest point.
After being captured, the White House accused him of having ties with Al Qaeda and being the instructor of different organizations accused of jihadism. Despite these accusations, Bakush always denied every terrorist charge.
As reported by Human Rights First, Bakush was compliant and never expressed any type of extremist ideology during his time in the prison.
Copyright 2023, WatchDogReport.org