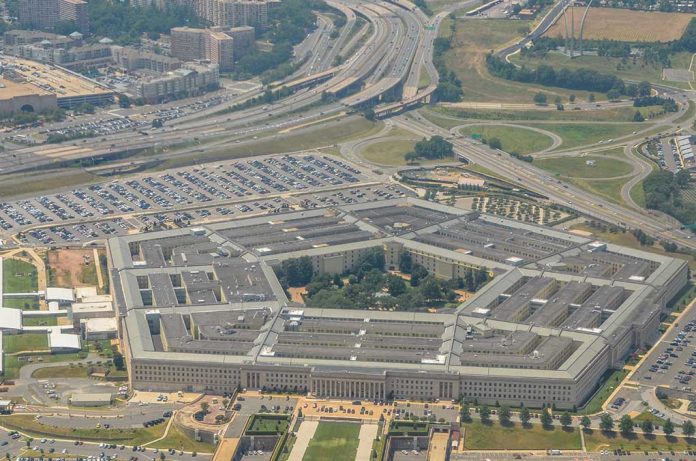 (WatchDogReport.org) – Eight of the top weapons manufacturers in the country will come together with Pentagon officials to discuss the ongoing war in Ukraine. Since the invasion began in February, Ukraine's allies in the West have made shipments of essential defensive systems on a nearly daily basis. President Joe Biden announced this week that the US government's contributions to Ukraine stand at $1.7 billion.
The Pentagon will host leaders from the top eight U.S. weapons manufacturers on Wednesday to discuss the industry's capacity to meet Ukraine's weapons needs if the war with Russia lasts years, two people familiar with the meeting said on Tuesday.

— NEWSMAX (@NEWSMAX) April 12, 2022
A Pentagon official told Reuters, on the condition of anonymity, that the meeting is to prepare for a conflict that could go on for years. In that case, Ukraine's needs will certainly require attention. The West has answered the call, particularly the US, sending anti-tank and anti-aircraft missiles. The zeal of the Ukrainian military and the pace with which they're using weapons is likely to be a hot topic when the top brass sit down together.
Weapons manufacturers expected to attend include Lockheed Martin, Raytheon, Boeing Co Northrup Grumman, L3Harris Technologies, and General Dynamics. Deputy Secretary of Defense Kathleen Hicks is also supposed to be at the 90-minute meeting.
So far, the Ukrainians have received 5,000 Javelin anti-tank missiles, made by Raytheon and Lockheed, along with 1,700 of Raytheon's Stinger anti-aircraft missiles. The Pentagon has a team in place specifically to address Ukraine's needs along with a team to deal with sales and transfers of arms with the increased demand.
Copyright 2022, WatchDogReport.org