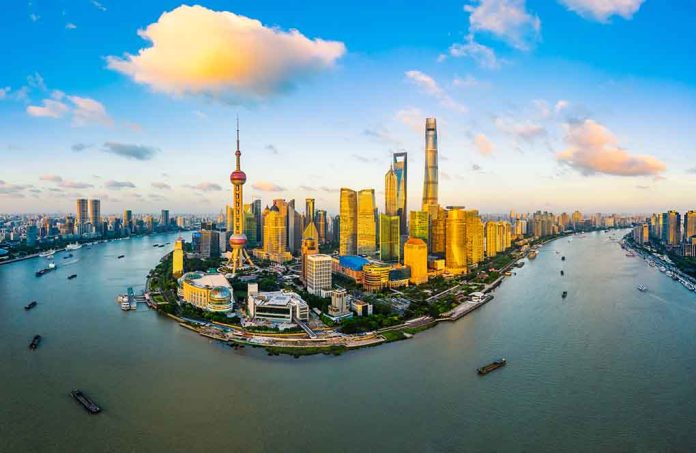 (WatchDogReport.org) – The US State Department ordered all non-essential employees in China and their families to leave the country, particularly the Shanghai and Hong Kong regions. Both areas have seen a spike in COVID-19 cases, but that isn't why Americans are leaving. The brutal restrictions imposed by the Chinese government simply aren't worth the trouble.
The #US State Department orders non-emergency US government workers to leave the consulate in #Shanghai due to a surge in #COVID19 cases and China's measures to control the virus.https://t.co/5EHfKWYpOc

— Al Arabiya English (@AlArabiya_Eng) April 12, 2022
As the rest of the world began easing restrictions and treating Omicron variant cases as far less dangerous, the government in Shanghai imposed crushing, arcane lockdowns in its zero-COVID approach. Health officials are the only people seen on the streets, dressed in personal protective gear from head to toe, including full-face gas masks.
According to a travel advisory issued by the State Department, families in the Shanghai and Hong Kong Special Administrative Region should leave immediately to avoid the risk of parents being separated from their children during the arbitrary enforcement of local ordinances. In some cases, pets have been taken from homes with positive cases and euthanized out of an abundance of caution.
According to CNBC, the Chinese government is upset with the criticism of its COVID policies by US officials, calling the accusation "groundless." While the Chinese allegedly maintained a low number of deaths throughout the pandemic, the toll on its people in the years to come remains to be seen.
Copyright 2022, WatchDogReport.org